Private Addiction Treatment in Vancouver Island's Nanaimo.
Community-focussed, evidence-based treatment for addiction recovery
We offer several confidential, no-commitment ways to learn more about our treatment centre.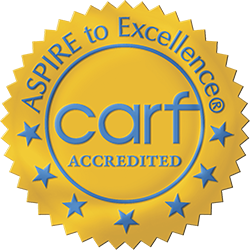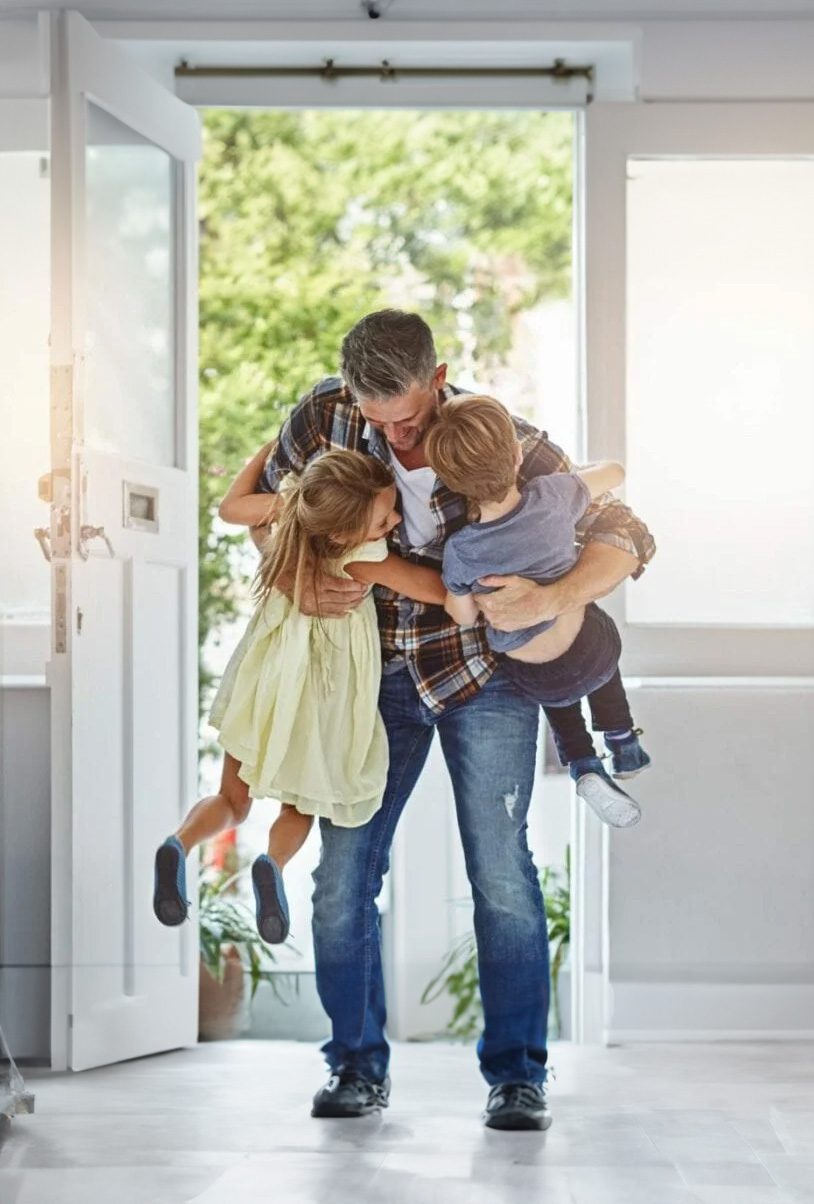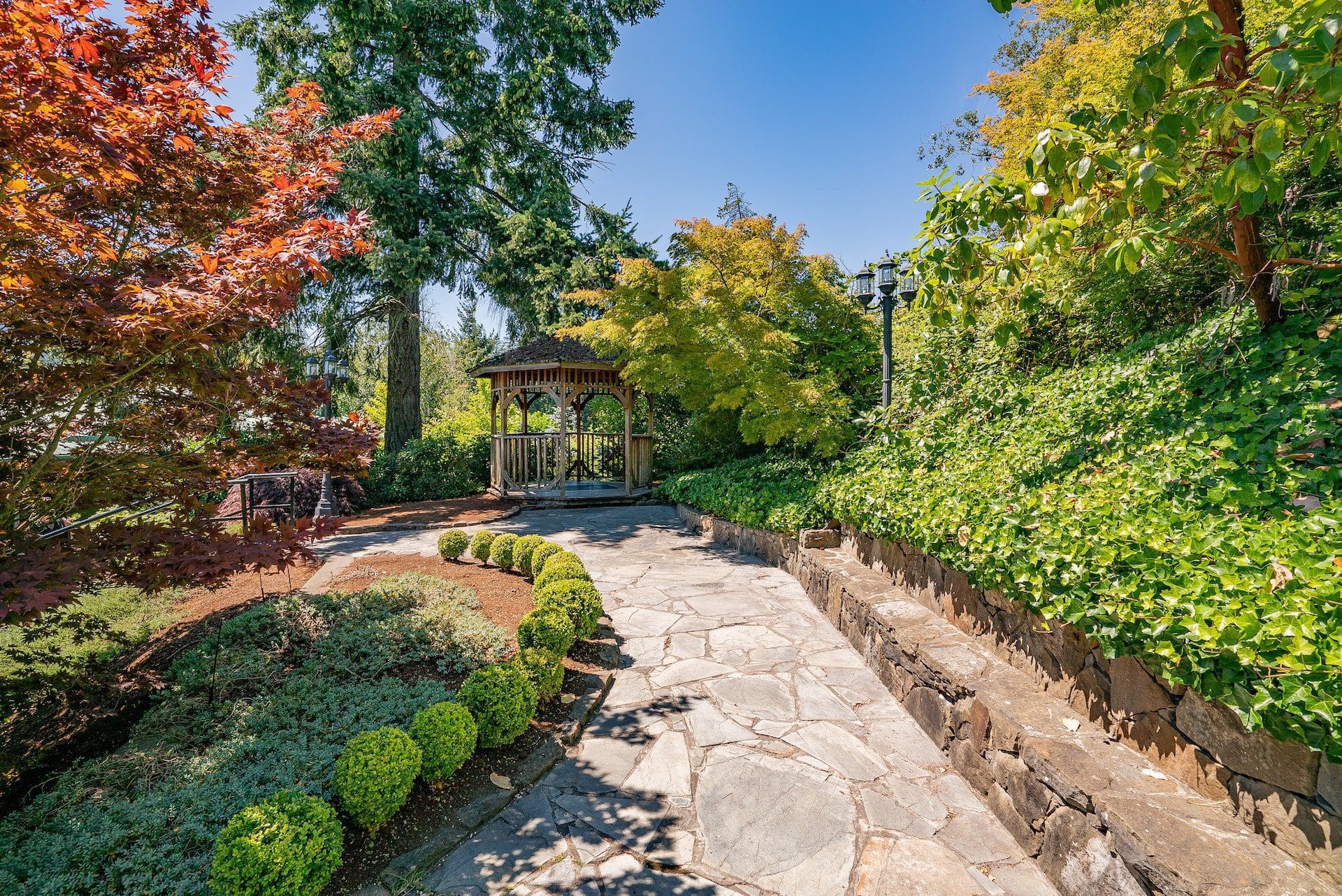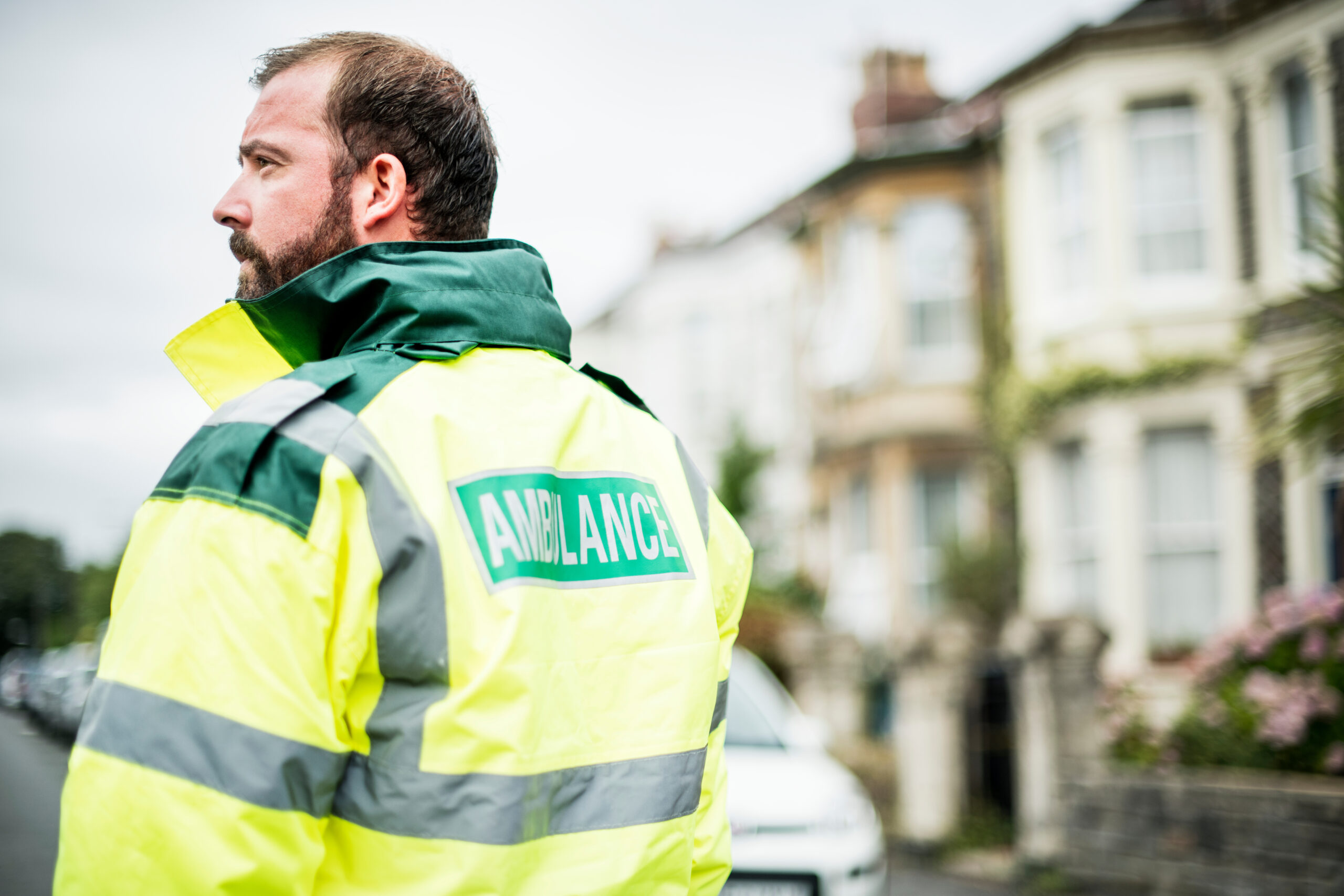 Edgewood Treatment Centre Reviews
Craig Yee
★★★★★
3 years on this day, my sobriety date, I entered Edgewood (rather reluctantly, in all honesty) to help me and my addiction to substances (and, as it turns out, for my old beliefs and behaviours too).It has been a wild, beautiful, crazy, amazing and wonderful ride and journey since I left Edgewood many moons ago. I fell and hit my face bad (which prompted the call for help in the first place); I "fought" (figuratively) the treatment at Edgewood, but eventually surrendered to the program; I left 50 days later and went right into AA and other recovery programs to continue my sobriety (but really, Life) journey; I was asked for divorce and moved out of my dream home shortly thereafter; I bounced around a couple of places until I eventually found my peaceful respite; I not only sat in a chair in AA, but also chaired and facilitated meetings; I somehow found my way into guiding meditations at a local Alano Club and even created meditation videos I've posted on social media to help others; I've written a couple of books of my life, spiritual, and healing experiences; I went from wanting to be in the spotlight and seeking attention, to hiding in anonymity and being in the background, and back again, into life, gaining confidence along the way to boldly and unashamedly speak about my recovery experiences and journey, and even starting a new business in helping people heal and recover from their emotional wounds, including those from being in narcissistic relationships.And during all of this, I got stronger mentally, emotionally, spiritually and physically. I've done things I would have never considered before: fondos (big, long bike races), triathlons, and above all of that, living a free, happy, joyful and peaceful life.Most importantly, I am actually living (and loving) life (instead of just slowly dying), yet letting the waves of life carry me to where I am meant to be. I am present and attentive to my two young bright star(seeds) who are the love of my new life ("Your greatest contribution [to the world] may not be something you do, but someone you raise," someone once wrote to me).It seems like the past 3 years have been a blur (and it has). It actually does seem like yesterday I entered Edgewood a broken, hopeless, and self-centered shell of a person. I can say now that I have found myself (my True Self) and I cannot express to Edgewood and all its staff my deepest gratitude for their help, support and encouragement.I learned invaluable tools, practices and methods that I still use to this day (and not just making my bed every morning). Those have been instrumental for me and my sobriety, but more than that, living my new life in recovery. I have not just gotten sober, but have completely changed and transformed (not unlike a caterpillar to a butterfly).I have gone through a long (but short) spiritual journey, and whereas before I thought I was alone and never belonged, I now feel much differently. I do belong on this planet, and I am not alone on my path. It ain't just about walking life with others in recovery, it is also about walking life with others period. We are not separate, or 'alone,' but ALL ONE.Thanks to Edgewood, their staff, my peers in recovery, my true friends who have stuck by my side through the thick and the thin, I now have eons more peace, happiness, joy and freedom in my life. Which is something that is all I ever wanted since I was a young boy.I am now living a life I could have never imagined for myself, or even hoped for in my darkest of darks and despair. All my experiences, good or bad, right or wrong, positive or negative, light or dark, have contributed to me being the person I am today.Thank you Edgewood for kick starting my life (and kicking me in the you know what when I needed it). You were the catalyst, my "spark in the dark" for me to actually begin living a full, true, authentic life, instead of letting it pass me by.With my deepest gratitude, Craig Y (@thespiritualsamurai11)PS: I still got the snowman mug from Christmas Day. :)
Jaret Nelson
★★★★★
Edgewood is amazing
B X0rainbow
★★★★★
I entered edgewood a shell of a person, claiming i dont have a alcohol or drug use problems and i know how to cope with lifes challenges, i found out i had no clue! and came out 50 days later so full of life and love. Edgewood staff were so nice and the peers you meet along the way are all down to earth with open minds and willingness to recover! A big part of me was scared to walk through the doors, but as the days past by, i enjoyed the structure, 3 meals a day, charades on saturday, and NA/AA and red road to wellberity meetings! Take your guitar, ukulele! We love hearing music with the time alloted! Even if you didnt sign up for edgewood on your own, youll discover its where you were meant to be. Im excited for my 1 year reunion, to meet all my peers again, and get that 1 year chip during cake nights! 3rd tuesday every month ♡
Chris Skinner
★★★★★
Edgewood staff were very conscious of my needs and made it very apparent that my recovery was their most important priority. The staff were friendly and made every effort to ensure that I was given the best care and knowledge towards my recovery. One day at a time!
Jordan Creamore
★★★★★
The Edgewood program and staff are exceptional. I would highly recommend this program to any person in crisis.
WILLIAM MICHAEL MAHONEY
★★★★★
I went into the CTAP program at Edgewood in the spring of 2023 at the lowest point of my life. I am a survivor of extensive childhood trauma followed by a 20 year career in paramedicine and didn't possess the correct tools to deal with any of my stress or trauma past or present. The program not only saved my life but helped me transform it completely. I would give the CTAP program 10 stars if possible.
Dennis Joseph
★★★★★
Thursday March 31, 2022 I called Edgewood to seek help with my addiction, I was greeted with compassion over the phone and they said they can have a bed ready for me on Monday April 4th. I did not know what to expect, in my mind I thought it was going to be like jail and was really hesitant to go, but I had the determination to get clean and sober, and completely surrendered to my disease of addiction so I thought I need to give this place a chance. Little did I know at the time, this would be the best decision I ever made. I learnt a lot about myself, this disease, group therapy and through my peers that were fighting the same battle as I was. I also re-connected with my traditional practices as my councilor was First Nations. I spent 50 days in this facility, 50 days discovering who I was, who I can be and how to heal from the past. After my 50 days were up, I was a bit scared to leave actually, but with the tools I learnt, support from my peers, and the support of Edgewood Aftercare, I felt I have a fighting chance at sobriety. It's been almost 16 months later and I'm still going strong in my Recovery. I definitely recommend Edgewood Treatment Facility to anyone struggling right now in their addictions. Mahsi-Cho Edgewood.
Melissa Carter
★★★★★
I came out of Edgewood a completely different person with confidence and a much different outlook on my life. It was amazing experience
Daniel Cayer
★★★★★
Edgewood is a world class addictions treatment facility to facilitate a lasting journey in recovery. The staff are amazingly caring and incredibly experienced, and worked tirelessly to help set me up for long-term success. Their extended, aftercare and alumni programs are what kept me succeeding well after the treatment process. I've made lifelong friends from my affiliation with Edgewood. I'm certain that I wouldn't be as happy and healthy today if Edgewood wasn't a pivotal part of my recovery journey. Thanks Edgewood!
Dale Loewen
★★★★★
Edgewood Treatment Center is the only place I've ever felt safe in my life. From the maintenance staff to management, the level of care is outstanding. I was very blessed to have such an amazing counselor and connected with other counselors who weren't even assigned to my care. I would highly recommend Edgewood for anyone struggling with mental health issues. I write a gratitude list every morning, and the first thing I write is Edgewood. Edgewood is my most favorite place in the entire world, and I hope to join the support staff in the future.
Paul Ferguson
★★★★★
I attended Sandstone and it was a life changing experience! The staff and support there was second to none! Like all recovery groups, the amount of success will depend on how much effort you put into it but they will set you up for success!!!
Molly Burton
★★★★★
Edgewood saved my life. I was broken, filled with rage and hopelessness, and they taught me how to heal. Edgewood gave me a safe place to start working through my pain. More than just the inpatient treatment; I'm almost four years sober now, and Edgewood is still a huge part of my recovery. The community, connection, purpose, service, laughter and fun I have as a part of the alumni community is unparalleled. I am so grateful to have experienced such a profound degree of care while I was a patient there, and even more grateful for the ongoing support, friendship, eduction, and inspiration I get through my continued connection to this thriving community of incredible people. Edgewood not only gave me my life back, but it gave me myself back too.
Dean Rideout
★★★★★
Was a tough place. Addiction requires a tough stance to have a chance of survival. Surrender is the key, you have to be willing to listen and take the advice from the counselling team.
Ulrich Spath
★★★★★
awesome reunion.... I have fond memories of Edgewood....and it is great to see Edgewood is reaching out + I am excited to see the new developments ( especially Red Deer ) ..... since it's closer to my home, I will be attending more of these events 😁well done Alex, Tony, John etc. 'keep on keeping'Uli S. 🙏
Sarah Callan
★★★★★
Thank you to Edgewood for showing that you care about all of us even all the way up here in Fort Mcmurray! It was an amazing emotional night for me, to see the caring faces from treatment and to celebrate so many milestones for so many of us. The event was joyous and personal for all that were involved. Thank you so much!!
Darren P
★★★★★
Fantastic Edmonton cake night, great to see Alex again!!
Chris Hoffman
★★★★★
Profound and life changing: I attended the 10-week CTAP program for Veterans and First Responders. Edgewood provides separate housing for uniformed members, which I found was of enormous utility. Moreover the treatment modality is tailored to the individual member/ serviceman's needs. I did not witness anyone enter this course who failed to improve greatly during their stay. I highly endorse this course for Veterans.
Tyler Bram
★★★★★
Edgewood saved my life, my counsellor Glen was exactly what I needed when I was at my own rock bottom. Thank you Edgewood
Nathan Dell
★★★★★
gavin dickie
★★★★★
Edgewood is a great place to get real with yourself and start your recovery. Counsellors and support staff were amazing, kind and compassionate. I'm grateful for the experience.
Travis R
★★★★★
2011 what a year...I chose to come here and haven't had any regrets since.Still here and thriving with the knowledge gained here. ❤️
Krista Chursinoff
★★★★★
Edgewood was the best decision I have ever made - It saved my life. I have the tools and support to live my life in recovery confidently now.
Saj Gold
★★★★★
Ken Fulcher
★★★★★
My experience here was phenomenal. The support staff, the kitchen staff, the counselors, the maintenance workers and the nursing staff were all great. There's always a little bit of a adjustment. In oneself when coming to a place like this. We're not always used to certain rules and hearing no, and I think that's possibly part of the reason why we need places like this. Lol. I highly recommend Edgewood
Darren Miller
★★★★★
Tiny Daley
★★★★★
Carmen Mae Catellier
★★★★★
Darlene Sych
★★★★★
Lance Bouvier
★★★★★
Ian Lynch
★★★★★
Well, let me start by saying this place is above and beyond what I thought a treatment center would be. Not only were the councilors amazing, the food was as well lol. If it was not for a certain person that worked with me, who knows where I would be today, and for that, I thank you Katelyn P. If it were not for you, I would probably be somewhere other than my house with my 2 beautiful children and wife. Since I left Edgwood, life has been amazing. Has been some ups and downs, but just like everyone, we all get them. My ups are far greater than my downs and for that I thank you and the staff. Someone who does no my get enough credit as well would be Deb. She definitely holds down the fort and treats everyone equal and fair. Not going to lie, I actually enjoyed my time. Met some awesome people and people I share a bond with to this day. Just over a year off my pain meds and feeling better than I ever did on them. I would highly recommend this place for someone who needs a fail safe program. Does not mean fail safe when you leave, but the tools will be in your belt when you leave and if you really want it, it's not impossible to achieve in the least. Thanks again Katelyn and staff.
Geoff Chin
★★★★★
My life had became unmanageable and I hit rock bottom from my addictions. Edgewood gave me a second chance to put my life back together. The experience was amazing and transforming.The counsellors and support staff were extremely compassionate and supportive. The facilities and food were amazing. I loved the way I was treated by everyone at Edgewood. They made me feel comfortable quickly which made opening up to them easier. I recommend this to anyone suffering from addiction. After 4 weeks of completing this program, I am still thriving and living an addiction free life and I'm grateful to Edgewood for making that possible.
greg kowatski
★★★★★
I went to Edgewood my 2nd time filled with shame over my relapse they built me back up instead of beating me down, I can't thank the support staff counsellers enough. they truly care about you and want the best for you it's not easy but I feel confident leaving with the support of aa and people I've met through Edgewood . Thank you for saving my life
Lauren Hagen
★★★★★
I was on deaths doorstep when I checked into Bellwood. I was treated with respect, love, the utmost professionalism and dignity while I was there. I actively participated in programming and the extra curricular activities offered like: ravine walks, yoga, meditation, movie nights.. my experience at Bellwood changed my life and I'm so grateful for my time there. Thank you to everyone who has helped get me to where I am today!
Greg Campbell
★★★★★
Edgewood might be the best thing that happened to me in a long time. My experience was incredible if not always comfortable. Thank you!!
steve hurtz
★★★★★
This was a life changing experience and I will always be grateful to the staff and Counsellors at Edgewood for working a miracle!
Rusty420
★★★★☆
frost five
★★★★☆
Saved my life. Not perfect but pretty close
Mike Doyon
★★★★☆
This was a life saving blessing. I miss it already, the counsellors, the clients, the facility, all top notch!
Dan Stewart
★★★★☆
When I started Edgewood, I had zero idea what to expect. The methods seemed alien to me, and honestly the structure bothered me. However, going through the CTAP program was one of the best gifts I have ever given myself. I knew I had problems, and reached out for help. The staff and residents were inviting and welcoming. That break from reality (while attempting to find my reality), is something I will never forget. My counselors were tough but fair. I would recommend anyone entering the CTAP program, allow yourself to be vulnerable, and accept (welcome) the feedback. I wish you the best.
Andrew williams
★★★★☆
Jamie Heron
★★★★☆
Edgewood was a great place the best decision I ever made. The peers is what really makes that place work. The staff there are great too. Nothing but things come out of that place. Thank you Edgewood. Thank you very much.
JP R
★★★★☆
See What Sets Edgewood Apart
Edgewood Treatment Centre's Treatment Programs & Services
With over 30 years of experience with mental health and addiction treatment services, Edgewood Treatment Centre provides effective treatment for drug and alcohol addiction, trauma and psychological injuries. Standing strong on B.C.'s beautiful Vancouver Island, Edgewood is the perfect location to help our patients get their lives back.
We have mental health and addiction treatment programs backed by science, honed from years of research and experience, and supported by a thriving community. We're constantly innovating our treatment programs to ensure we're offering our patients the best care possible. That's what makes Edgewood a trusted evidence-based rehab centre in B.C.
Programs available at Edgewood Treatment Centre
Amenities Offered with Our Inpatient Programs
What's Offered in Edgewood Inpatient Programs
On-site medical professionals, including nurses available 24/7

Evidence-based approaches including Cognitive Behavioural Therapy (CBT), Dialectical Behavioural Therapy (DBT), and Accelerated Resolution Therapy (ART)

Access to staff psychiatrists

Individual counselling and small group therapy

Integrated care that includes art therapy, yoga, meditation, music therapy, and fitness

Access to peer support groups, like Alcoholics Anonymous, SMART Recovery, and Dharma/Refuge recovery groups during and after treatment

One year of

Aftercare programming

Ongoing Alumni Outreach Program
Learn More about Edgewood Treatment Centre
How it Works