One Day at a Time: Solid Advice, In and Out of Recovery Circles
By Jeff Vircoe. This article was originally published July 7, 2017. Updated February 10, 2021.
If you judge the advice "live life one day at a time" by how often it is said, it has high value. Spiritual and religious leaders, philosophers and psychologists, and all kinds of self-help advocates frequently offer up the suggestion of living life in manageable increments.
When it comes to recovery, the One Day at a Time philosophy is a staple of wise counsel. Certainly, the co-founder of the 12 Step movement, Bill Wilson, understood the therapeutic value of such a simple but inspiring idea.
"On a day-at-a-time basis, I am confident I can stay away from a drink for one day. So I set out with confidence. At the end of the day, I have the reward of achievement. Achievement feels good and that makes me want more!" Wilson is quoted saying in the A.A. conference-approved book, As Bill Sees It.
One Day at a Time, Now More Than Ever
As we enter the start of a second year in an unprecedented global pandemic, we continue to struggle with questions most of us never thought we'd have to answer. It's the new normal to ask, when will schools resume safely and businesses recover? When will most of us return to in-person work? Will I remember not to stand up during a Zoom call and reveal my sweat pants?
How much longer can I continue to cope with the physical risks and mental strains that are burdening me and my family?
Why am I always tired? Am I worrying too much?
How much longer until I can finally go back to an in-person A.A. meeting?
In modern times, most people seem to associate recovery and One Day at a Time as being synonymous. Asked about his prolific writing history, Canadian rock icon Neil Young once said, "I just wrote one song at a time. Kinda like an alcoholic. One day at a time."
However, now more than ever, the idea of "one day at a time" is applicable to all of us, all the time. COVID-19 may not be resolved today or tomorrow, but it will be one day. Until then, we can all treat ourselves with compassion by staying in the moment and focusing making the most of the day we have ahead of us.
Taking Sobriety One Day at a Time
One Day at a Time is found in A.A.'s basic text book, the Big Book, of course. On page 85, Wilson reminds us that, as individuals with addictions, we are not cured of our illness just because we have abstained for some time.
"What we really have is a daily reprieve," he wrote, "contingent on the maintenance of our spiritual condition."
When you ask people in the business of addiction treatment who are also in recovery themselves, you quickly find that One Day at a Time is advice they sincerely give and live by.
"For me, it's about that freedom to start over. There's a real freedom from the shame and guilt that would immediately hit me. It's about gratitude of having that gift of a daily reprieve," says Rebecca P.*, a woman with over 25 years in recovery in family programs.
"It means being present in the moment and focusing on now. Letting go of the past and, especially for me, God, I want to control the outcomes, I want to worry about the future and I want to live in my self-centered fear. This is an alternative to that."
"It's about gratitude of having that gift of a daily reprieve".
Sergio O., a man with over 29 years clean in Narcotics Anonymous, sees One Day at a Time as essentially being the same as N.A.'s frequently used mantra "Just for Today."
"Just for Today to an addict means there is a responsibility to stay clean just for today. The addict mind always worries about what? I'm going to have to stay clean the rest of my life. So, he never stays in the moment. Just for Today helps the individual to stay clean just for today," says Sergio, who has been helping addicts find recovery for over a quarter century.
"As you go on deeper into recovery, then the second stage of recovery, as I call it, happens," he says. "Life gets real. We try to solve the problems of the future. So, that's when we start learning to take responsibility just for today. When it comes to people, places and things we learn to be responsible, just for today. To stay in the moment."
Living one day at a time does not mean swearing off drinking or drugging with other substances or behaviors forever, even though we know that's what we need to do. In the A.A. Pamphlet This is A.A.: An Introduction to the AA Recovery Program produced by the fellowship in 1984, the authors put it this way.
"We take no pledges, we don't say that we will 'never' drink again. Instead, we try to follow what we in A.A. call the '24-hour plan.' We concentrate on keeping sober just the current twenty-four hours. We simply try to get through one day at a time without a drink. If we feel the urge for a drink, we neither yield nor resist. We merely put off taking that particular drink until tomorrow."
It goes on to say:
"Today is the only day we have to worry about. And we know from experience that even the 'worst' drunks can go twenty-four hours without a drink. They may need to postpone that next drink to the next hour, even the next minute — but they learn that it can be put off for a period of time."
One Day At A Time for Everyone: You're Not Alone
One Day at a Time has more than its share of recovery angles, but it also has practical meaning for many not in recovery.
Mikao Usui, the founder of Reiki, wrote five affirmations that became the principles of Reiki.
Just for today:
1) I will not be angry
2) I will not worry
3) I will be grateful
4) I will do my work honestly
5) I will be kind to every living thing
Powerful suggestions to live by, one day at a time, Usui advised. A host of others echo similar sentiments.
"Life is like an ice cream cone. You have to lick it one day at a time," Charles M. Schulz, the creator of Charlie Brown, Snoopy, Lucy and the rest of the Peanuts cartoon gang once said.
U.S. President Abraham Lincoln once referred to the slogan this way: "The best thing about the future is that it comes one day at a time."
Even Pope John XXIII, the top man in the Vatican from 1958-1963, believed in the same principles contained in the slogan. He released a Top 10 list of tips for living a better life day by day, known as The Daily Decalogue of Pope John XXIII:
1. Only for today, I will seek to live the livelong day positively without wishing to solve the problems of my life all at once.
2. Only for today, I will take the greatest care of my appearance: I will dress modestly; I will not raise my voice; I will be courteous in my behavior; I will not criticize anyone; I will not claim to improve or to discipline anyone except myself.
3. Only for today, I will be happy in the certainty that I was created to be happy, not only in the other world but also in this one.
4. Only for today, I will adapt to circumstances, without requiring all circumstances to be adapted to my own wishes.
5. Only for today, I will devote 10 minutes of my time to some good reading, remembering that just as food is necessary to the life of the body, so good reading is necessary to the life of the soul.
6. Only for today, I will do one good deed and not tell anyone about it.
7. Only for today, I will do at least one thing I do not like doing; and if my feelings are hurt, I will make sure that no one notices.
8. Only for today, I will make a plan for myself: I may not follow it to the letter, but I will make it. And I will be on guard against two evils: hastiness and indecision.
9. Only for today, I will firmly believe, despite appearances, that the good Providence of God cares for me as no one else who exists in this world.
10. Only for today, I will have no fears. In particular, I will not be afraid to enjoy what is beautiful and to believe in goodness. Indeed, for 12 hours I can certainly do what might cause me consternation were I to believe I had to do it all my life.
The Importance of Staying In the Moment
In practical terms, those with the disease and those without it seem to understand that the slogan One Day at a Time is all about calming one's self down long enough to do the next right thing. It's about staying in the moment so that you don't give yourself time to be overwhelmed by the future.
Michael B.*, an Edgewood counsellor with 30 years in Al-Anon and another 28 in A.A., has been counselling people with addiction for 26 years. "One Day at a Time really just breaks it down. I can get overwhelmed when I think about the future. Crazy making. I want to control it. Run it. Panic about it. My anxiety goes up through the roof. But when I just stay in one day at a time, I can manage that."
He also recommends taking it deeper, if necessary.
"Sometimes I break it down even more to just this hour. Or the next five minutes. So, it helps break things down to manageable segments, a manageable load."
"Life gets real. We try to solve the problems of the future. So, that's when we start learning to take responsibility just for today. To stay in the moment." – Sergio O.
One day at a Time is a philosophy and counsel that can be applied by people with any kind of addiction, their family members, as well as people without an addiction. The overwhelmed, anxious moments all humans face can be eased with getting grounded, and this slogan provides that relief.
"Is it common for addicts to feel overwhelmed? Oh yeah. Incredibly. It crosses all forms of how addiction acts out. Addicts and alcoholics, myself included, we are so used to having to manage and control and figure out and second guess.
'So, being able to just breathe and figure out what's the next right thing, instead of two weeks from now, what's the healthy thing that I can do right now? It makes all the difference in the world."
EHN Canada Can Help You
If you would like to learn more about the addiction and mental health treatment programs provided by EHN Canada, enroll yourself in one of our programs, or refer someone else, please call us at one of the numbers below. Our phone lines are open 24/7—so you can call us anytime.
1-800-387-6198 for Bellwood Health Services in Toronto, ON

1-587-350-6818 for EHN Sandstone, in Calgary, AB

1-800-683-0111 for Edgewood Treatment Centre in Nanaimo, BC

1-888-488-2611 for Clinique Nouveau Depart in Montreal, QC

1-866-860-8302 for virtual outpatient support, available wherever you are
---
*Name has been changed
SEVENTEEN YEARS LATER, FORMER PATIENTS CONTINUE TO PROVIDE WARMTH TO THE NEXT GENERATION AT EDGEWOOD TREATMENT CENTER
By Jeff Vircoe
The letter arrived this week, just like it does each year.
Enclosed in a box, surrounded by love in the form of a collection of warm toques, it is addressed to the 80 or so inpatients who will be spending Christmas 2017 inside the walls of Edgewood addiction treatment centres.
In the letter, co-penned by Greg J. and Cynthia W., two alumni who, 17 years ago, spent their own winters on Boxwood Road in Nanaimo, they share the importance of passing on what was so freely given to them — the spirit of giving.
"We started this tradition of sending these our first Christmas back in our respective worlds outside of Edgewood addiction treatment centre in 2001," the letter reads. "May these small gifts bring comfort to those who receive them at Edgewood and may they know each one is given from alumni who are still willing and very grateful for their sobriety."
Cynthia lives in New Westminster, B.C.. She and Greg are good friends, with hearts in the right place. Each year since the winter of 2000-2001, they have sent a care package to the inpatients as a way of saying we are here for you when you get out, and thanking the mental health and treatment addiction centre that started the fulfilling journey they are on.
"It's a way of sending respect, and also hope, to the new people coming through the doors of House of Miracles," says Cynthia, a retired CUPE director. "Our lives were changed for the better for being at Edgewood addiction treatment center, and being part of that community. It's a way of us saying to the person that receives it, 'Have hope. We did. We're doing it. You can do it too.'"
For his part, Greg, a retired heavy duty mechanic, collects the hats and ships them off to Edgewood treatment centre as a way of saying thanks for what he received over Christmas, 2000. He remembers the gift of toques, gloves, scarves and other little presents which meant so much to the man who was once so broken and lost.
Their friendship began in treatment. Cynthia recalls being "so very indignant" attending the detox treatment program at Edgewood addiction treatment center in January of 2001. Greg, who had been in treatment for a month already, was a calming influence as she paced restlessly in her first days at Edgewood.
"I couldn't sleep, and he'd meander in to [Bridges dining room]. We would read the Big Book and try and figure out what this means and what that means," she says with a laugh. "He was so encouraging. He had been there several weeks. He reassured me that my head would clear. He told me to remember detox treatment was not a race, not a course. He was so sincere."
The two friends would end up doing their aftercare sessions in Vancouver when they completed treatment, and their friendship just got richer. Though Cynthia was widowed and Greg recently divorced, it was one of those special platonic relationships that just blossomed.
"When I got sober, my whole word opened up and romance was just not in the cards," says Cynthia. "Friendship was. Giving back was. We had learned so much at Edgewood, and we both had such a strong commitment to staying sober. We both felt that we had been given a second chance at life. It was that commitment to sobriety that drew us together."
So, at Christmas time, they naturally think back to the launch of their friendship, their new lives as sober, recovered people.
'For years, we would gather the toques together, go over to the Army and Navy and pick them out. But, the last few years, he has been picking them up. I write the letter," she says with a smile.
They also began returning to Edgewood for January's Cake Night each year, taking the ferry over together, reminiscing.
"We get there and we stand outside and just watch," says Cynthia. "It's so funny, it has changed so much. But we always look at the walkers and laugh, 'There [are] the inmates.' And we look at the list of people who have passed. We look for the one or two staff we still know. Then we go in, get a coffee and do Cake Night."
The continuity of recovery, Edgewood style, remains strong for these two alumni. Greg, a Burnaby resident, still attends five or so meetings a week. He's a regular at the Burnaby Fellowship Centre, a meeting place where plenty of newcomers are trying to fit in.
"He's always there, holding out his hand," says his friend. "He just likes to talk to people, to encourage them, to listen to them. He's a very humble man."
As for Cynthia, she is looking forward to her annual trek for her medallion on Cake Night next month. Traditions matter to the two. Greg shows up to his home group with treats to mark his time each December, "unannounced, of course", and the two continue their tradition of sending their tangible message of hope in the form of toques to the newcomers at the House of Miracles.
Meanwhile Cynthia continues to talk the talk and walk the walk.
"I recommend they get into A.A. and get into the middle of it. Me, I make my bed most days and I still say, 'Thanks, Edgewood.' We have a deep, deep gratitude to that place for the life we have today."
EDGEWOOD ADDICTION TREATMENT ALUMNUS CARRIES A MESSAGE OF HOPE
By Jeff Vircoe
There is a saying in Addiction treatment that, sometimes, the voice of addiction is louder in the building than the voice of recovery.
In the cities of Nanaimo, B.C. and St. John, N.B., the voice of recovery is loud and clear twice a week. And it has a distinctly Edgewood sound to it.
Kevin M. is a presenter and content creator for People First Radio, a weekly community FM radio and online-podcasted program heard on Vancouver Island and off the Bay of Fundy.  In a decade on the airwaves, among his interviews he has spoken with a former Canadian Prime Minister, an impaired crack addict, a man who would go on to murder his own son, and a dad whose daughter was dying of anorexia. He is a big part of a profoundly impactful radio program and an organization whose mission is to promote recovery, social inclusion, safe housing and public education around issues dealing with mental health and addiction.
His connection to community coast-to-coast started while he was in extended care at Edgewood.
It may be cliché, but at 58, Kevin has come full circle. He arrived at Edgewood in October of 2007, a white collar, non-profit management and policy geek with educational credentials and a resume to die for. Yet, all that education — bachelor's degrees in this, master's in that — and all those plum postings in civil service and charitable health societies, meant nothing inside his shaking body, sketchy eyes and hurting soul.  By the time he got to Edgewood, he was just another broken down addict with no sense of who he was as a human, asking for help.
Through five months in inpatient treatment and extended care, for another year in after care, and in all the time since, he has done his work on himself. Through service work in the 12 Step community, through a yoga lifestyle that focuses on deep reflection and mindful living, and through his activism on the airwaves, he continues to work on himself while helping others, blossoming into an advocate for mental health issues at a level on which few get to participate.
And to think that, a decade ago, he arrived at the mental health and addiction treatment centres in Nanaimo a giant mess. "I was done. Writhing in the back seat," he says. "I thought I was in Kelowna, that's how mixed up I was."
Addiction Treatment was a gift from his parents, a couple who had never made alcohol consumption part of their lives. Deeply religious, from a small town in Alberta, booze just wasn't part of their upbringings. Along with his two younger sisters, they were as baffled about Kevin's choices as anyone.
Still, Kevin's descent into the dark world of alcohol and drugs was slow but steady. Like most prairie boys, he grew up in a hockey-mad town.
"It was where the Sutters played hockey," he says, clearly having been asked and stock answered the next questions in the past. "Yes I played hockey at the same time the Sutters did. I was no good. The Sutter in my group was really good. There were Sutters in every group, all the way."
Life in that part of the country was hockey-crazy.
The brawn and bravado of frozen pucks and outdoor rinks may not have been for Kevin, but he had something they did not. A sharp mind and willingness to pursue academics. By 16, he had left home for Augustana College, a small school with dorms in Camrose, Alberta. He would spend four years at Augustana. It was there he first encountered bush parties, but not often and nothing over the top. It changed when he turned 18, when someone "made a point of taking me out on my birthday and getting me absolutely plastered. I, of course, allowed it."
"I learned quickly that I was the kind of person that drank more than anyone else," he recalls.
Funny how some things in an alcoholic's life stand out when so many other things are fuzzy.
"It was a lounge. The Crystal Spring Lounge. I drank all these lounge drinks hepped up with multiple layers of [liquors]. Just horrible. They're all made just to make you sick to your stomach an hour later. I got sick. Then I passed out at the Boston Pizza in the men's washroom."
That would be a good time for a young man with a sharp mind and religious upbringing to not drink again. Of course, that's not how it goes.
At school, he developed a pattern of Thursday bar nights. The progression took off.
"Over a period of time, the Thursday Bar Night turned into also a Friday night. Then there were also sometimes parties on the weekend, and then sometimes Tuesdays seemed good. Then maybe Wednesday after the exam was over …"
There were drugs around, but Kevin hadn't felt any draw to them. Yet.
The non-drinker for religious purposes became a thing of the past. A new man was coming out. That concept took a huge twist when he was 19 and he got honest with his peers and family about his sexual orientation.
"I came out to my parents, the guys in the dorm, my closest friends," he said. "That was a tremendous challenge because, remember, I did that at a church-based college. In rural Alberta. In 1979."
Bam. Bam. Bam.
Yes, it was 1979, the height of the emerging gay rights movement. Two years before, activist Harvey Milk had been assassinated in San Francisco. Though Canada and other nations had, a decade earlier, decriminalized homosexuality on the legal books, in practice it was a whole different story. Gays and lesbians were still regularly fired from the work place, beaten in or released from the military, shunned by religions of all types. In short, a stigma as harsh as, or worse than, what addicts were dealing with.
Nonetheless, his parents took it in stride, he says.
"My father seemed not so bothered, but my mother was very troubled because of religion," he says.  "Over time, it kind of dissipated. They kind of accepted, but not really. But they certainly interacted with me."
Those who were more accepting included the club scene goers of Edmonton, where Kevin found himself in his early 20s. Working for the provincial government by day, a self-proclaimed weekend "club boy" by night. Things weren't yet out of control, but trouble was on the horizon.
"Drinking was the thing. It was just about always beer – unless I wanted to impress someone, wine in a restaurant or something. Or I'd come to a party with scotch but hate it and think, 'Why did I do this?' It looked good."
A dark turning point happened in Edmonton. He was taken advantage of one night, horribly, mercilessly. His food was drugged, and Kevin was brutally, sexually assaulted. The naïve country boy would suffer permanent scars mentally, spiritually, and physically.
"In the morning, I woke up in the basement. Naked on the concrete. With bruising. Very sore. Not knowing anything. In those days, it was not something … I'd never even heard of such a thing. I just thought, 'Oh my God, I must have been really plastered last night.'"
With the times, with the stigma, Kevin felt he could not report it to police.
"What would I do? Go into the University Hospital and say, 'Excuse me, I think I've been raped by a bunch of men.' 'Oh really? What were you doing? Where were you?' 'Oh, I was in a gay club.' 'Oh, really? And you're complaining about being raped?'"
His consumption of alcohol and drugs took off. For the next 25 years, he tried to bury his memories in bottles, vials and bars.
"The [details of the assault] got buried down and all the drug use started. That's when I started using marijuana, hashish, mushrooms, acid, on a regular basis. Every weekend. And drinking. It kind of exploded like that."
He developed a full-on anxiety disorder. Well-meaning doctors filled prescriptions, of anti- this, calming that. As his career took off in higher profile positions, media-savvy Kevin may have had them – an himself – fooled about what was going on behind the scenes.
"I had a doctor, he was an excellent doctor but he prescribed me valium and anti-anxiety things, just pretty much anything I wanted. I guess because I was traveling for work, I was on the news every once in a while … I seemed to have it all together. Plus, I was working on a second master's degree."
In a 10-year relationship with a highly successful professional with two children, who were over two weekends a month, the couple had plenty of time and money to travel and party all over Canada. Kevin continued to live the high life.
"Just the whole denial thing. I told myself that I could stop if I wanted to. I drink because I want to. I drink because I like it. I drink because it helps me relax."
And everything is held together with scotch tape. Just waiting for the wind to blow hard enough.
In his 40s, in a booming, oil-rich Calgary, another lover came into the picture: a powder.
"I'm introduced to it through younger people I'm working alongside, whose drug of choice isn't pot. It's cocaine. We could drink more and longer if we snorted cocaine."
Drinking and drugging, anxiety levels through the roof, his relationship ends. His career is in tatters. He suffers from agoraphobia so bad he can't leave the house.
"I wasn't working. I was living alone in my house. I was doing nothing but drinking and using cocaine. Financially, I was more or less okay and had access to money. And then I ran out. I had to sell the house."
With degrees in History and English, a master's in social work, and once well-known in many circles in non-governmental organization circles, having served long and short stints in the upper ranks of AIDS and cancer non-profit societies – the crash finally came.
A friend managed the sale of the house for Kevin, who was basically incapable of handling it. The bulk of the money gained from the house was turned over to Kevin's parents. The friend was trying to save his friend.
"I went along with it because I was completely out of it. I trusted him and nobody else. He had helped me sell the house. Find buyers. Keep everything quiet in the neighborhood."
This friend had a motive.
"He had seen a number of men, particularly in the gay community, who had achieved something in their lives. It doesn't matter how or on what level — men who had then lost everything because of drugs and alcohol. They use until the last dollar is gone."
Kevin was right on the verge.
"I spent the money they gave me on hotels. I was homeless in hotels. Then couch surfing. One day, I was wandering down Eighth Avenue with a street person who was stealing jackets out of stores so we could get money for dope."
It turns out the friend who helped sell the house had a friend whose family member had gone through Edgewood.
Kevin's parents were contacted. They made a plea to their son. They offered the financial means to make it happen. And Kevin agreed to come to Nanaimo for treatment.
Asked about the importance of Edgewood in fall and winter of 2007-2008, Kevin gets quiet. He remembers well the process of breaking through to his feelings.
"When I came into treatment, I was at a junior-high emotional mentality. That's how I experienced my first few weeks at Edgewood. I was scared of the older kids. I felt intimidated. Scared. I thought, 'What I am is … I don't know what I am."
And it all came pouring out.
"I sat in the morning group with Sergio one day. I did a reveal and finally let out what had happened, and almost acted out the emotions. It was very emotional."
His current doctor describes it as Post Traumatic Stress Disorder.
Edgewood's addiction treatment program dramatically altered his life. Saved his life.
"In a way, it was like being scoured out. You go inside. You do an inventory, but you kind of get a little bit of a cleaning. Cleaned up on the inside. You get things looked at. Decluttering what is inside. Not necessarily what you can see – because what you can see is just someone whose life is in shambles. Okay. But why is it? Let's go inside and find out."
And inside he went, with counselors, with peers. He spent the holidays of 2007 in treatment.
"That Christmas, I wept sitting in my chair. The guys around me asked, 'Are you okay?' I said, 'Yes, I'm fine.' Because of the memories of my Christmases as a child, my emotions were opened again. As I talked to my friend on the phone, he said, 'You sound like a human being again.'"
Kevin was offered and accepted extended care, another three months where he could gain traction in his new recovery. Go to plenty of 12 Step meetings, continue group therapy, do some volunteer work. He accepted. While seeking volunteer work, he found a gig helping a non-profit which needed board members. He was soon doing small contract fundraising and event proposals for the organization.
With nothing drawing him back to Calgary, Kevin decided to move to Nanaimo when he completed extended care in the spring of 2008. He got a sponsor, a man who told his story one night at Edgewood, and a man with whom he still meets regularly, 10 years later. He attended meetings, several meetings a week. He joined a home group, got heavily involved in service work. He did a year of weekly aftercare group sessions at Edgewood. He got deeper into his yoga connection and philosophy. And he pursued his volunteer gig which morphed into his present career.
That volunteer commitment lead to the formation of a radio program called People First Radio, funded by the Vancouver Island Mental Health Society. Kevin's background fit perfectly. Non-profits. Health matters. Policy and procedures. Social work background and education. Heck, he even had a decent radio voice.
He was both shocked at the turn of events and a big believer in how things come to pass when people do the next right thing. In their personal life. In their community.
"Everything has opened up a bit like a flower in a way. In the sense that the stem was A.A. and my recovery work within A.A.. Then it became my involvement in community again."
While he has reduced his attendance at meetings, he continues to touch base with his sponsor. He comes occasionally to Cake Night at his alma mater. He speaks when asked. He is deeply committed to personal growth and his spirituality through yoga, making regular visits to an ashram in the Kootenay Mountains of British Columbia. And, every week, his voice sounds across the radio waves, educating, comforting and encouraging listeners to a wide variety of paths of hope for those facing mental health issues.
He scans the media, pulls out stories and commentaries on matters in the mental health field, selects topics and guests with his team, and interviews them. He has developed several streams on social media and radio podcasts.
"Education and awareness is the goal. The core for us is mental illness, mental health, addiction and recovery, homelessness and social housing. That's the kernel. And around the kernel comes a whole bunch of things: Harm Reduction, 12 Steps, poverty, education, lack of education, and anything that affects those core pieces."
Ever since Edgewood addiction treatment centres, he has found himself in the right place at the right time for the first time in his life. It fits with a promise of the 12 Steps, that addicts will know a new freedom and a new happiness, and no matter how far down the scale they have gone they will see how their experience can benefit others.
"I feel that's a big part of it. Having walked a road and rubbing up against people that you know can't just be reduced to platitudes or stereotypes. There's a lot more going on there."
KEEP IT SIMPLE: A mainstay slogan for addiction recovery, but one with time tested roots
By Jeff Vircoe
Leonardo da Vinci is often credited with saying that simplicity is the ultimate sophistication.
Albert Einstein put it this way: If you can't explain it to a six year old, you don't understand it yourself.
The message behind both? Keep it simple.
The history of recovery from addiction tells us that if ever there were two men who had reason to be losing their minds to sophisticated chaos, it was William Griffith Wilson and Robert Holbrook Smith.
The two co-founders of Alcoholics Anonymous (pictured above) launched an anything-but-simple, volunteer, not-for-profit organization with no rules and no president. Through growing pains, which included rejections, salutations, anonymity breaks, scientific and religious praise and plenty of scathing reviews, too, there was nothing simple about it. With membership including rubbies, rummies, pill-poppers, atheists, agnostics and mentally disordered crackpots from all walks of life, it wasn't exactly a recipe for success. Yet, somehow, though they didn't get to see the current version, the baby which Dr. Bob and Bill W. birthed blossomed to over 2 million members around the world.
Yet, as complicated as the story of A.A. has been, the Keep It Simple slogan has become closely associated with the fellowship that has saved countless lives.
Variations of the Keep It Simple term were not invented by da Vinci (1452-1519) nor the A.A. co-founders, of course. They weren't claimed to be. The concepts and origins of the value of simplicity are thousands of years old. Around the year AD 55, the Apostle Paul wrote in 2 Corinthians 11:3, "But I fear, lest somehow the serpent deceived Eve by his craftiness, so your minds may be corrupted from the simplicity that is in Christ."
Half a century before that, in 551 BC, the great Chinese teacher, Confucius, had this to say: "Life is really simple, but we insist on making it complicated." He also advised to "Keep it simple and focus on what matters. Don't let yourself be overwhelmed."
So, the idea of keeping things simple has long been in the lexicon of mankind's languages. Contemporary advocates of keeping things simple included the prolific author Tom Clancy, whose complicated novels included The Hunt for Red October and Clear and Present Danger. Though his stories were teeming with complex political and military intrigue, the writing of the books themselves required a whole lot of simplicity.
"I do not over-intellectualize the production process," he once said. "I try to keep it simple: Tell the damned story."
One look at the online store eBay will tell you how popular the slogan Keep it Simple is; Judge Judy Sheindlin wrote a book titled Keep it Simple Stupid about amusing true crime cases. Keep It Simple was also the name of books from Weight Watchers, gardening buffs, breast feeders and even NFL quarterbacks – Terry Bradshaw wrote Keep It Simple in 2002.
It's a pretty flexible slogan. In the 1960s United States Navy, Keep It Simple was a design principle advocated for weapons systems. Their Keep It Simple, Stupid (KISS) acronym was a way of saying most things work better if made simple instead of complicated. According to Wikipedia, lead engineer Kelly Johnson was credited with coining the saying after handing a team of aircraft designers a handful of tools and explaining that, under combat conditions, the average mechanic had to be able to make repairs with just the barest of equipment at his or her disposal.
To those who owe their lives to the fellowships of recovery, the term Keep It Simple comes with some serious historical 12 Step cache. It's one of the most revered sayings in the history of Alcoholics Anonymous.
It goes back to at least two instances of note, both involving the co-founders.
The first happened in the summer of 1950. Dr. Bob Smith was dying of colon cancer. Alcoholics Anonymous was hosting its first ever International Convention, in Cleveland, Ohio, just an hour's drive from Dr. Bob's home in Akron. Many thought he was too sick to speak at the event.
Al S., a friend and A.A. member from New York, drove Dr. Bob to Cleveland.
"All he said was, 'I'm tired. Please excuse me if I don't talk,'" Al recalled in the A.A. book Dr. Bob and the Good Oldtimers. "I didn't think he was going to make it."
Nonetheless, though he had been bedridden for five of the past seven months, Dr. Bob steadfastly stood at the podium in front of 3,000 people on July 30th for his farewell talk to A.A. members.
In a speech which lasted mere moments, he explained how he could not miss this first convention. And he shared on the slogan on which this story is based.
"There are two or three things that flashed into my mind on which it would be fitting to lay a little emphasis," he said to a hushed crowd. "One is the simplicity of our program. Let's not louse it up with Freudian complexes and things that are interesting to the scientific mind, but have very little to do with our actual A.A. work," he said. "Our 12 Steps, when simmered down to the last, resolve themselves into the words 'love' and 'service'. We understand what love is, and we understand what service is. So let's bear those two things in mind."
Seeing the man who had saved so many lives in that condition was not an easy sight, the book reports.
"As he finished, those who watched could easily see that the exertion of saying the brief words had left him physically weak and spent. Try as he would, he was forced to leave. In consternation, thousands of eyes followed him as he left the stage."
Dr. Bob was to succumb to the illness less than four months after that talk, on Nov. 16, 1950.
The second moment of clarity, as far as Keep It Simple goes, happened when Bill Wilson, the other co-founder, got a final up-close and personal sense of Dr. Bob's energy a few weeks later when he went up to Akron to see his old friend. Wilson was forever struck by the vision of his peer dying.
In his book, Alcoholics Anonymous Comes of Age, written in 1957, Wilson recalled that final meeting, when he and the doctor agreed that an annual conference featuring sober A.A. delegates from around the world was the way to lead the fellowship into the future.
"A few hours later I took my leave of Dr. Bob, knowing that the following week he was to undergo a very serious operation," he writes on page 214. "Neither of us dared say what was in our hearts. We both knew that this might well be the last decision that we would ever make together."
"I went down the steps and then turned to look back. Bob stood in the doorway, tall and upright as ever. Some color had come back to his cheeks, and he was carefully dressed in a light gray suit. This was my partner, the man with whom I never had a hard word. The wonderful, old, broad smile was on his face as he said almost jokingly, "Remember, Bill, let's not louse this thing up. Let's keep it simple!" I turned away, unable to say a word. That was the last time I ever saw him."
In closing, Keep It Simple was a classic Dr. Bob saying. He urged members to stay away from overanalyzing the program, and to stick to love and service and spiritual matters as the answer to their dilemma.
The Dangers of New Year's Resolutions
How many times have you vowed to stop drinking in the new year only to disappoint yourself or your loved ones? January seems like the perfect time to start fresh. People have the best intentions to do something that will improve their life and their emotional well-being but do these new years resolutions actually work? Or are we setting ourselves up for failure?
If you've tried to stop on your own several times, chances are you won't be successful unless you get help and the proper support in place to maintain your sobriety. At Bellwood Health Services, our research studies show that 83% of our substance use clients who participate in our comprehensive treatment program and recommended continuing care support, are successful in their recovery.
David Paul, Counsellor from Bellwood Health Services believes new year's resolutions may seem like a good idea but rarely work out. "An example of a new year's resolution might be to go to treatment. If you're not ready for treatment don't just do it as resolution. This should be a decision that has been well thought out. That being said, when people are being mandated to go to treatment it's a completely different scenario and those individuals should follow through. The reality is that anytime is a good time for treatment. In some cases it might be safer for them to be in treatment."
Making promises and not following through may not seem unusual to many. However for addicts, it's actually a common behaviour as a result of their addictive psyche trying to rationalize why they will stop drinking in the new year and not at that very instant. Lauren Melzack, Clinical Supervisor at Edgewood Treatment Centre explains, "It's one of the way addicts keep themselves going, making promises to everyone, including themselves, that this time I will do it differently. Of course they never do. So it is a perpetuation of old thinking. 'I'll have one last party and then January 1st I will stop' is insane thinking. For drinking, this is obvious but considering the fact that addicts act out in so many ways making resolutions of any kind can lead to trouble. The fact is that new years is no different than any other time and should indeed be just like any other day."
Moving Towards A Lifetime of Change
If you're seriously thinking of starting a treatment program and want to turn your life around, David Paul suggests going to a few meetings first, "12 Step meetings are a great way to start for sober guidance. I also encourage you to talk to your doctor, see a counsellor or therapist to help you understand the benefits of treatment. Be prepared to stick with treatment and an aftercare program. Make sure you are going to treatment for the right reasons. Are you sick and tired of being sick? Do it for you, not for others and not to appease anyone. This is your health. You need to decide what and when you need to get help." Lauren Melzack agrees 12-step meetings are valuable support for addiction recovery.
Danny, a Bellwood volunteer, shares why making the decision to recover is a lifetime commitment that requires support from others, "My life was a cascade of endless problems and broken promises until I found recovery. It was like someone opened up the basement door and turned on the light to guide me out. I had to climb the stairs by myself. It seemed long and arduous but with encouragement from people at the top of the stairs I stepped into the light. My initial start in recovery was with AA and my understanding grew as I continued to work on myself. Surrounding myself with the support that I need and the willingness to go to any length for my sobriety has changed my life in ways I could never have thought of."
Admitting you have a problem is an important step to take towards recovery. However, talking to someone about your addiction honestly and openly is just as significant. There are several support options available to individuals, including the Edgewood Health Network. The Edgewood Health Network is comprised of many different centres that offer inpatient and outpatient services in treating addiction and mental health across Canada.
If you or someone you know is contemplating about getting help for an addiction, please contact us to speak to one of our counsellors. We are here and we are ready to help.
Will AA's 12-Steps Work For Me?
Written By: Brent Lloyd, BSW, MA, Clinical Manager, EHN Calgary Outpatient Clinic
A Touch of Controversy
Questions about the effectiveness of the 12-Step Alcoholics Anonymous and whether it's a bonifide approach to addressing recovery from addiction still remain. These questions can create uncertainty about whether or not the 12-Steps program is right for you or if it will work.
Authors, such as Dr. Lance Dodes who published a few years ago, "The Sober Truth: Debunking the Bad Science Behind 12-Step Programs and the Rehab Industry" used key studies to support his opinion that AA didn't work.
In the last couple of years, new research studies demonstrate that the 12-Steps do work and help people remain in recovery. A study published this year in the Journal of Health and Human Services Administration looked at the effectiveness of the 12-Steps in helping someone remain abstinent after they'd been through a substance abuse treatment program at the one year mark and five year mark. The results found that "12-Steps or self-help program have a higher success than cases not in a program for the 1-year follow up… Comparing the percentages we can conclude that the probability that an individual relapses is smaller for those who are part of the 12-Step program."[1]
My Point of View
Before we get started, let's first look at how open and willing we are to look at both pros and cons of Alcoholics Anonymous. Easier said than done. I believe we all have biases and that does not have to be a negative thing as long as we are willing to be honest about how and why we came about these biases.
For instance, I have met and had the privilege of hearing how scores of people in recovery from addiction whom now speak highly of AA, but at the beginning were angry, defiant and skeptical about this approach. I was one of them.
I have found that when wanting to get high our drunk I would go to any lengths to make this happen. I learned that I needed to be earnestly willing to put in at least half that energy. That's where AA became the chief reason that helped not only solve the drinking problem I had, but my emotional, health, spiritual, physical and emotional.
Essentially, you need to participate on a regular basis and "work" the 12-Step program if you want to see results. Recently, in Drug and Alcohol Dependence, a study looked at the recovery benefits of the "therapeutic alliance" among 12-Step mutual-help organization attendees and their sponsors. The results from this study showed that almost 69% of participants that had a sponsor, remained in contact with them and had a strong sponsor alliance were "significantly associated with greater 12-Step participation and abstinence, on average, during follow-up. Interaction results revealed that more sponsor contact was associated with increasingly higher 12-Step participation whereas stronger sponsor alliance was associated with increasingly greater abstinence." [2]
Let me be clear. AA is not a cure all. Those words are from the AA big book. I would humbly ask any person struggling with addiction to look at all options, many people who have recovered via the AA route will tell you themselves that they had tried many approaches before going through the doors of an AA meeting.
You Be The Judge
In conclusion, only you can answer the question is AA right for me. However, before you rule it out as an option, please give it an earnest evaluation. Recovery is not for the faint of heart and walking through any recovery program requires one to look within. Not an easy task when we put down our mood altering chemicals. I am bias- yes. However, 19 years of ongoing recovery has inspired me to remember where and why I am sober.  I would not be where I am today without this life changing fellowship of AA.
Regards, Brent Lloyd, BSW, MA, Clinical Manager, EHN Calgary Outpatient Clinic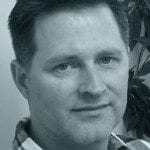 Brent is a registered social worker with a degree from the University of Victoria and a Master of Arts in Leadership from Royal Roads University. With several years of experience as a counsellor in both inpatient and outpatient settings, Brent is passionate about guiding and assisting individuals and their loved ones through the struggles of addiction.
[1] Gamble, J., & O'lawrence, H. (2016). An overview of the efficacy of the 12-step group therapy for substance abuse treatment. Journal of Health and Human Services Administration, 39(1), 142.
[2] Kelly, J. F., Greene, M. C., & Bergman, B. G. (2016). Recovery benefits of the "therapeutic alliance" among 12-step mutual-help organization attendees and their sponsors. Drug and Alcohol Dependence, 162, 64.
Untreated Sobriety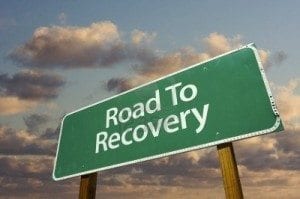 Managing to stop using alcohol or drugs can be a major milestone in the life of someone struggling with an addiction. However, remaining abstinent from substances is only a part of recovery. After quitting, a person can be in a state called "Untreated Sobriety," or as it is often called, "Being A Dry Drunk." This means that while the person is no longer using substances, they still manifest many of the thoughts and behaviors as if they were still in the midst of their addiction. Unable to use drugs or alcohol to cope with their emotions, people with untreated sobriety often feel a sense of anger or resentment due to the fact that they had to give up the one thing that seemingly made them feel better.
Addiction often serves a purpose whether as a coping mechanism, or as a means of escape or avoiding boredom. If the underlying emotional needs are not being addressed, simply removing the substance is not enough. Recovery is not about going back to the way things were before the addiction reared its head. The person has to uncover the reasons for picking up a drink in the first place. Chemical dependency is often a symptom of a larger issue, similar to an iceberg where most of the problems are underneath the surface.
It is also important to consider the psychological ramifications of letting go of a certain way of life or routine.  What happens when we give up or lose something that has been a huge part of our lives for a long time? Something that we believe made us happier? We begin to grieve. Grieving the loss of alcohol or drugs can be as powerful as losing a loved one. If the person does not begin to actively work through this grief to get to the acceptance stage, relapse is a lot more likely. Very often people get stuck in the anger stage asking: "Why me?" or "Why can't I have just one?" This type of thinking is what can precipitate relapse. This is why it is important to ask for help and guidance, learn about the disease of addiction and begin to explore personal reasons for using substances.
Recovery is about progress and many make it through the process to the final stage. They can finally accept the loss and with the help of others, grow through the experience and move on. Others never make it through and remain stuck, feeling angry, bitter and resentful. They may not have used drugs or alcohol for a while, but are hanging on for dear life, "white knuckling it", and screaming in anger, "I HAVE QUIT!" all the while feeling miserable. How long can this go on before drugs and alcohol looks like a good option again?
It is important to note that it is not necessarily the person's fault if they were not able to progress in their recovery. Some people may have underlying mental health issues that have not been addressed. Other times, environmental stressors and triggers may be too overwhelming especially for someone who is early on their path to recovery.  That being said, it is important to be mindful of how recovery is being approached. Recovery is about making changes that go beyond staying sober. It is about feeling good about life and the ability to meet life challenges rather than feeling deprived. Getting to the acceptance stage by quitting AND being in recovery, is what makes life beautiful again.
By: Kim Holmgren, Recovery Counsellor &
Iryna Gavrysh, Research Assistant
The 12-Steps De-coded
By Iryna Gavrysh, Simone Arbour, and George Ratnanather.
The 12-Steps of Alcoholics Anonymous and Religion
Our clients come from all walks of life and while some people identify with a particular religion, others describe themselves as atheists, agnostics, humanists or freethinkers. One question we are frequently asked by clients relates to the 12-steps aspect of Alcoholics Anonymous. People often wonder: "Do I need to believe in God or religion to benefit from the 12-Step process?' or "I am not religious, is AA right for me?".
While it is true that six of the original 12-Steps refer to 'God' or a 'Higher Power, it also true that Alcoholics Anonymous is the most common self-help source for individuals dealing with alcohol addiction in North America.
Although it is an undeniable fact that the original 12-Steps were based on Christian teachings, today, AA has grown into a spiritual program. Spirituality being much broader and more encompassing can be defined as "that which gives people meaning and purpose in life" (Puchalski, Dorff, & Hendi, 2004). This 'purpose in life' can take on many forms. For some it could involve god, a creator or a deity, while for others it could be a philosophy, an inner divinity, a belief, or absolutely anything that gives life a sense of purpose.
At Bellwood, our rehab program is not based on the 12-Steps. Our treatment programs use a holistic approach with includes counselling, psychotherapy, addiction education, medical care, nutrition and fitness amongst other tools. Though not 12-Step based, we encourage our clients to attend 12-Step meetings during and especially after treatment as an additional support mechanism when they complete residential or out-patient treatment.
The shift from religion to spirituality occurred during the early years of AA. Bill Wilson (1957), the founder of AA, explains that the 12-Steps were rewritten after much debate. For example, "god" has been changed to "god as we understand him" and it has been emphasised that the steps are to be taken as suggestions for recovery and not as the ultimate truths."
In more recent years we have seen more visible variations of the 12-Steps. Atheists, agnostics, humanists and other groups have developed their own variations while keeping the essence of the 12-Steps in place. Below is a sampling of some of these ideas. What is important to keep in mind, is that the underlying essence of each step is what is helpful for recovery – not necessarily the language. That way, it is possible to find meaning in the 12-Steps regardless of your particular belief system or understanding of spirituality or religion.
Agnostics AA 12 Steps
Roger C. (2012). The Little Book. A Collection of Alternative 12 Steps, (11)
We admitted we were powerless over alcohol—that our lives had become unmanageable.
Came to believe and to accept that we needed strengths beyond our awareness and resources to restore us to sanity.
Made a decision to entrust our will and our lives to the care of the collective wisdom and resources of those who have searched before us.
Made a searching and fearless moral inventory of ourselves.
Admitted to ourselves without reservation and to another human being the exact nature of our wrongs.
Were ready to accept help in letting go of all our defects of character.
With humility and openness sought to eliminate our shortcomings.
Made a list of all persons we had harmed, and became willing to make amends to them all.
Made direct amends to such people wherever possible, except when to do so would injure them or others.
Continued to take personal inventory and when we were wrong, promptly admitted it.
Sought through meditation to improve our spiritual awareness and our understanding of the AA way of life and to discover the power to carry out that way of life.
Having had a spiritual awakening as a result of these steps, we tried to carry this message to alcoholics, and to practice these principles in all our affairs.
Humanist Twelve Steps
Roger C. (2012). The Little Book. A Collection of Alternative 12 Steps, (13)
Renowned behavioral psychologist B. F. Skinner's 12-Step version first published in "The Humanist" (1987).
We accept the fact that all our efforts to stop drinking have failed.
We believe that we must turn elsewhere for help.
We turn to our fellow men and women, particularly those who have struggled with the same problem.
We have made a list of the situations in which we are most likely to drink.
We ask our friends to help us avoid these situations.
We are ready to accept the help they give us.
We earnestly hope that they will help.
We have made a list of the persons we have harmed and to whom we hope to make amends.
We shall do all we can to make amends, in any way that will not cause further harm.
We will continue to make such lists and revise them as needed.
We appreciate what our friends have done and are doing to help us.
We, in turn, are ready to help others who may come to us in the same way.
The Twelve Steps of Self-Confirmation
Le, C. Ingvarson, EP. & Page, R.C. (1995). The Twelve Steps of Self-Confirmation. Journal of Counseling & Development, 73 (6), 603-609.
I realize I am not in control of my use.
I acknowledge that a spiritual awakening can help me to find a new direction.
I am ready to follow and stay true to the new path I have chosen.
I have the strength and courage to look within and to face whatever obstacles hinder my continued personal and spiritual development.
I commit to become fully aware of how my use hurt those around me.
I am changing my life and developing my human potential.
I am proud of my strength and ability to grow.
I will do all I can to make up for the ways I have hurt myself and others.
I will take direct action to help others in any way that I can.
I will strive to be self-aware and follow the new path I have chosen.
I will continue to develop my potential through helping others and strive to become fully conscious of myself and life around me.
I will continue to develop my own human potential and spirituality and will actively help others who cannot control their use of alcohol.
There are many more versions of the 12-Step process and groups. Some include a 'higher power' and others don't. It is important to keep in mind that The 12-Step process may not be a right fit for everyone. While some find immense benefit in attending meetings and going through the 12-Step process, others find alternative support groups and healing practices. In our experience, over the last 30 years we have seen many who have benefited from the 12-Step process; whether through Alcoholics Anonymous, Narcotics Anonymous, Overeaters Anonymous, Sex Addicts Anonymous or a similar group. Our own research has demonstrated that attendance at continuing care supports such as AA significantly increases an individual's chances of being in recovery six-months after residential treatment (Arbour et al., 2011). As such, we continue to encourage our clients to attend meetings while in treatment and beyond especially considering that such supports are free and available almost everywhere, including online.
The best way to know if the 12-Step process is right for you is to attend a meeting yourself. Try a few different meetings and groups to see which one best fits your needs and personality. Some helpful sites to discover meetings in your area are:
We Can Help You
If you would like to learn more about the treatment programs provided by EHN Canada, enrol yourself in one of our programs, or refer someone else, please call us at one of the numbers below. Our phone lines are open 24/7—so you can call us anytime.
References
https://silkworth.net/magazine_newspaper/humanist_jul_aug_1987.html, https://aatorontoagnostics.org/wp-content/uploads/2012/06/Alcoholics-Anonymous-and-the-Counseling-Profession.pdf, https://www.aa.org/newsletters/en_US/f-13_fall03.pdf, https://www.ww.bettyfordinstitute.org/uploaded-assets/pdf/what_is_recovery/Galanter_spirituality_model.pdf