Take a deep dive into mental health and addiction topics with our knowledgeable and passionate speakers. Check back often for updates to our monthly schedule of webinars.
We're pleased to announce that these webinars are eligible for continuing education units (CEU's) recognized by the Canadian Addiction Counsellors Certification Federation (CACCF), Canadian Counselling and Psychotherapy Association (CCPA), and College of Vocational Rehabilitation Professionals (CVRP)
Upcoming Webinars – 12:00-1:00pm est
Workplace Mental Health in the "New Normal"
With industry guest speakers (Sept 16)

Understanding the current trends in disability claims and extended health benefits management, particularly in relation to mental health and substance use
Exploring the factors that make for a successful workplace mental health program
Learning how mental health and addiction treatment supports comprehensive workplace solutions
Discussing how EHN Canada is shaping the future of treatment with evidence-based inpatient, outpatient, and online programs
This Webinar provides 3.0 Ceu's​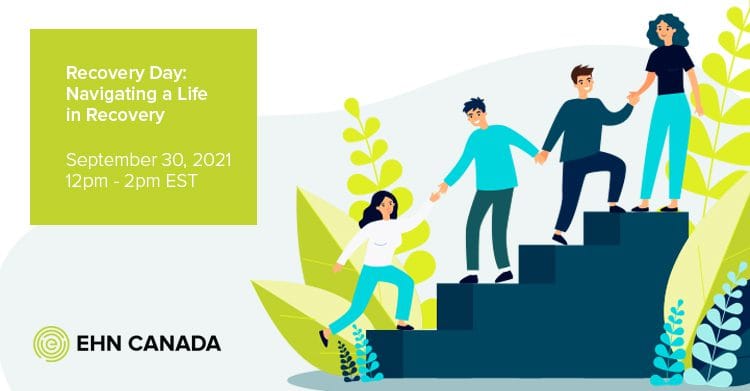 INTERNATIONAL RECOVERY DAY: Navigating a Life in Recovery
With Colette Currin and special alumni panel (Sept 30)

Explore what codependency means and how it influences an individual's treatment journey
Summarize the research landscape on codependency and future directions
Understanding that living in recovery is in fact a rollercoaster
The importance of creating a community while in treatment that goes far beyond the facility
This Webinar provides 2.0 Ceu's​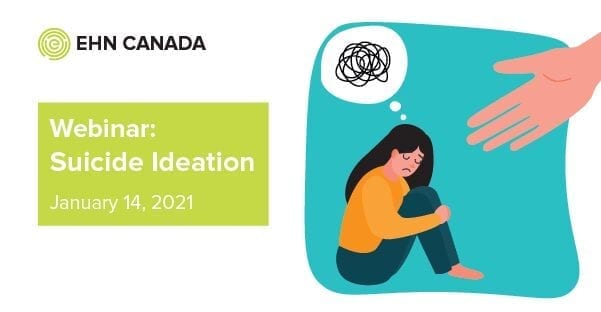 Suicidal Ideation
With Reza Toghrol and Amanda Meier (guest) (Jan 14)

Reasons that people develop suicidal ideation
Strategies or interventions that can be used to prevent suicide
When and how to seek help
This Webinar provides 1.0 Ceu's​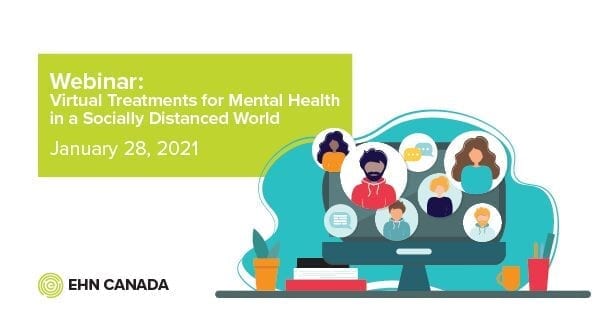 Virtual Treatments for Mental Health in a Socially Distanced World
With Lanie Schachter-Snipper and Rochelle Hildebrand (Jan 28)

Types of virtual treatment available for mental health and addiction – similarities and differences
Effectiveness of virtual treatment compared with in-person therapy
Overview of Intensive Outpatient Programs (IOPs) – who they're for, what they treat, and how they work
This Webinar provides 1.0 Ceu's​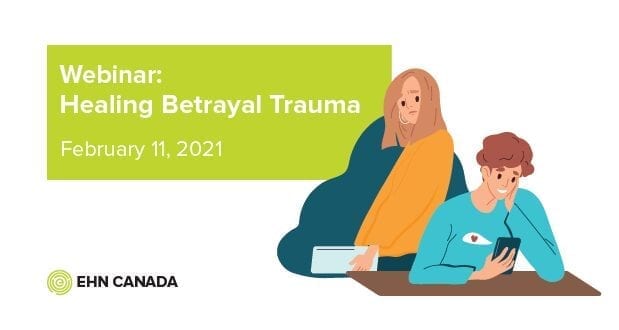 Healing Betrayal Trauma
With Mike Quarress (Feb 11)

Reviewing the 13 dimensions of betrayal trauma experienced by partners of those struggling with compulsive sexual behaviour
Understanding betrayal trauma treatment principles
Coping strategies and ways in which couples can regain trust and intimacy
This Webinar provides 1.0 Ceu's​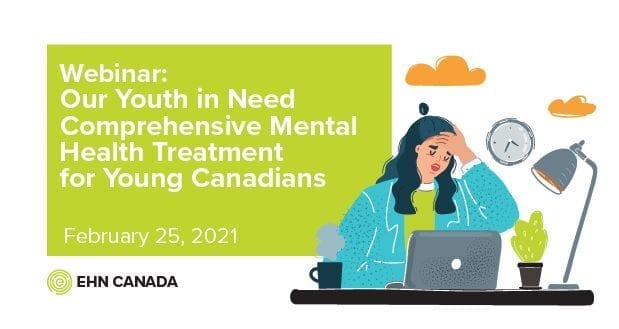 Our Youth in Need: Comprehensive Mental Health Treatment for Young Canadians
With Richa Sharma and Lanie Schachter-Snipper (Feb 25)

Unique aspects and challenges to consider in mental health treatment for youth
The need for a full continuum of care for young people across Canada
Introduction to EHN Canada's youth treatment programs, including an online Intensive Outpatient Program and inpatient treatment (coming soon)
This Webinar provides 1.0 Ceu's​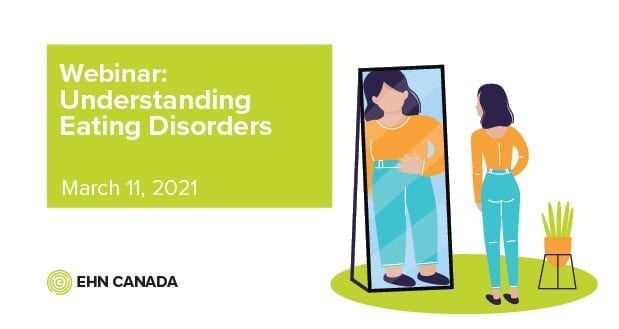 Understanding Eating Disorders
With Terri Marques (Mar 11)

Recognizing the signs and symptoms of disordered eating
Interaction between eating disorders and mental health and addiction
Evidence-based treatment approaches
Overview of Bellwood's new inpatient Eating Disorders Program
This Webinar provides 1.0 Ceu's​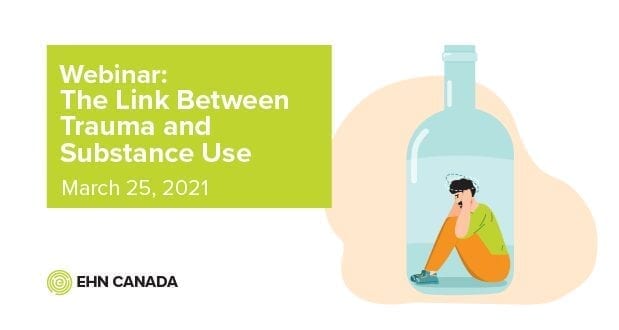 The Link Between Trauma and Substance Use
With Ryan Slobodian (Mar 25)

Understanding what trauma is including in the context of interpersonal/attachment issues
Reviewing how trauma plays a role in the addiction cycle
Identifying ways to manage trauma symptoms without substances
Principles of treatment in an inpatient vs. outpatient setting
This Webinar provides 1.0 Ceu's​
Treating Concurrent Mood Disorders and Addiction
With Dr. Mel Vincent (Apr 8)

Understanding the interaction between mood and anxiety disorders and addiction
Assessment strategies for identifying concurrent disorders
Treatment principles and special considerations in the medical management of co-occurring conditions
This Webinar provides 1.0 Ceu's​
Recognizing and Building Resilience
With Sandeep Marwaha, (Apr 22)

Understand the impact of stress on mental health, and know the signs of burnout
Define resiliency in a clinical context
Identify factors that contribute to managing adversity
This Webinar provides 1.0 Ceu's​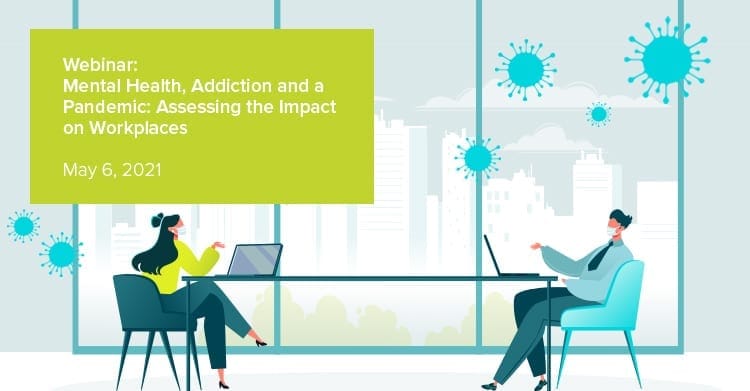 Mental Health, Addiction, and a Pandemic: Assessing the Impact on Workplaces
With Lanie Schachter-Snipper (May 6)

Impact of the pandemic on mental health and addiction
Understanding concerning signs and symptoms in the workplace
Recognizing mental health and addiction as diagnosable disabilities
Treatments available for different levels of symptom severity
This Webinar provides 1.0 Ceu's​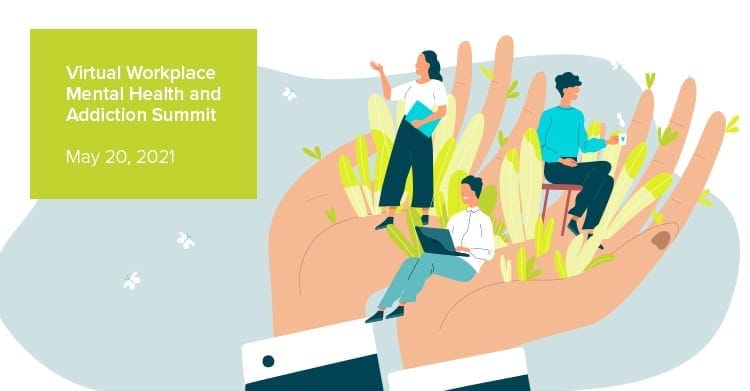 Workplace Mental Health and Addiction Summit
With Ian Rabb and guest panelists (May 20)

Industry panel discussion on supporting mental wellness in workplaces
Informative breakout sessions on addressing stigma, understanding assessment and treatment options, and return-to-work planning
Leadership panel discussion providing insight into EHN Canada's facilities and programs
This Webinar provides 4.0 Ceu's​
Inclusion and Diversity: Understanding Mental Health and Substance Abuse in the LGBTQ+ Community
With Ryan Slobodian and JuiceBoxx (special guest) (June 3)

Recognizing that the LGBTQ+ community experiences a heightened level of both mental health and substance abuse issues
Understanding the necessity for inclusive and diverse mental health and addictions treatment
What is involved in developing inclusive and diverse programming
How and where to seek help
This Webinar provides 1.0 Ceu's​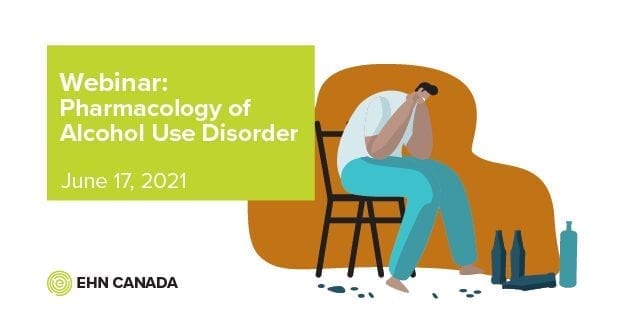 Pharmacology of Alcohol Use Disorder
With Dr. Tim Ayas (June 17)

Definition and epidemiology of Alcohol Use Disorder
Impact of COVID-19 on Alcohol Use Disorder
Evidence-based overview of pharmacologic and non-pharmacologic treatments
Introduction to local treatment programs
This Webinar provides 1.0 Ceu's​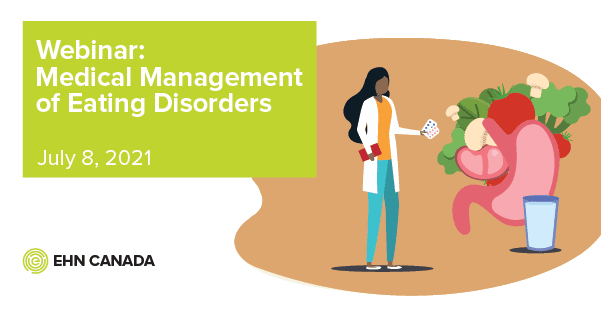 Medical Management of Eating Disorders
With Dr. Lynda Molleken and Dr. Kalam Sutandar (July 8)

Features of anorexia and bulimia nervosa, including comorbidities, prevalence and prognosis
Components of the physical assessment of patients with eating disorders
Overview of medical complications and management in the inpatient setting
Common medications to use or avoid
This Webinar provides 1.0 Ceu's​
Supporting Healthcare Workers - Minding Your Mental Health
With Sandeep Marwaha, Jennifer Maddan and Ian Rabb (July 15)

The rising problem of mental health and addiction among healthcare professionals, especially during the pandemic
How to find and build resilience
Suicide prevention
Introduction to EHN Canada and our range of inpatient, outpatient, and online programs offered at industry-leading facilities coast to coast
This Webinar provides 2.0 Ceu's​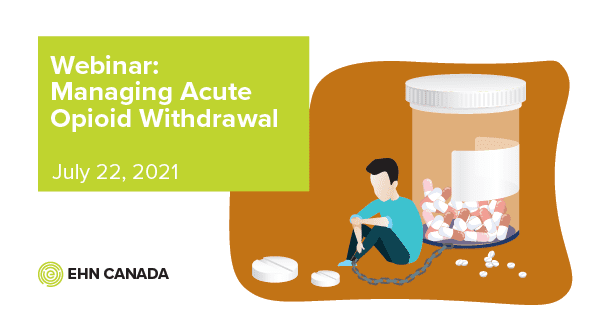 Managing Acute Opioid Withdrawal
With Dr. Speranza Dolgetta (July 22)

Assessing the signs and symptoms of opioid withdrawal
Approaches to detox and medication-assisted management
Minimizing the risks of opioid overdose
This Webinar provides 1.0 Ceu's​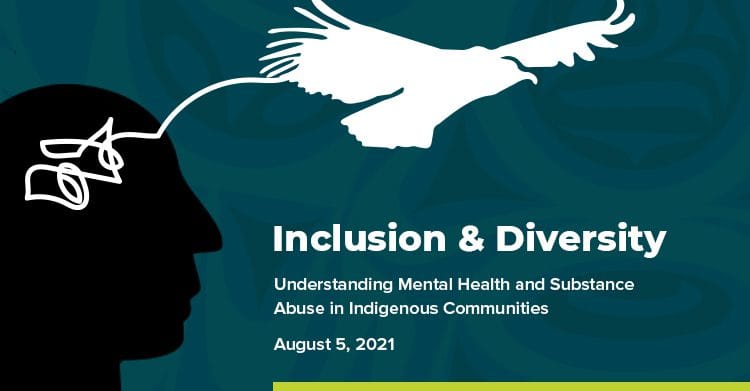 Inclusion and Diversity: Understanding Mental Health and Substance Abuse in Indigenous Communities
With Lauren Melzack, Elizabeth Montgomery, and guest speakers (Aug 5)

Recognizing that Indigenous communities experiences a heightened level of both mental health and substance abuse issues
Understanding the necessity for inclusive and diverse mental health and addictions treatment
How and where to seek help
This Webinar provides 1.0 Ceu's​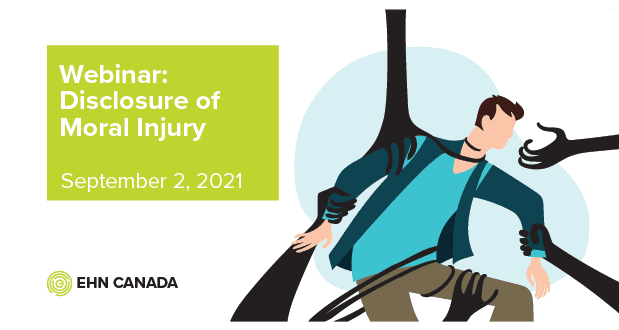 Disclosure of Moral Injury
With Dr. Anthony Nazarov, PhD, PMP (September 2)

Explore the current understanding of moral injury
Summarize the research landscape on moral injury and its impact on mental health
Identify gaps in theory, treatment, and prevention
Future directions
This Webinar provides 1.0 Ceu's​
Webinars from 2020 can also be accessed below