EHN Sandstone Outpatient Programs – Calgary
Due to COVID-19, all outpatient programs are currently running online, visit ehnonline.ca or call 888-767-3711 to inquire about our virtual intensive outpatient programs (IOPs).
An outpost for those seeking help with addiction, EHN Sandstone's outpatient programs provide addiction education, therapy, prevention techniques, assessments, and plans for recovery. Our Calgary team works with families, employers, friends and the individual to establish healthy recovery within a supportive community. We know that each patient is the product of unique circumstances, which is why we tailor our treatment to the requirements of each individual. Whatever your needs, we will meet them, and set you on a personalized journey to recovery.
Intensive Outpatient Programs: Effective treatment designed with life in mind
EHN Sandstone Outpatient Clinic offers an in-depth, short-term outpatient program that meets the needs of the individual and sets them on the journey to recovery. Consisting of a consultation and two phases, the program also includes:
Education on addiction

Cognitive Behavioural Therapy

Relapse prevention techniques 

Group therapy sessions 

Anxiety management techniques 

Healthy living practices

Assessments 

Recovery Plan 

Family involvement and education 

Homework 

Outside support 

Recovery meetings
A continuous enrollment process for this program allows clients to immediately register for this intensive program at any time following a free consultation with one of our admissions counsellors.
This two phase program allows you to continue to work and stay at home while getting the evidence-based treatment you deserve.
What are benefits?
90% of clients stay sober during the first phase 8 week program
Free aftercare for ten months
Continue to work or go to school
Regular drug testing to ensure abstinence
Practice recovery skills in real time
Immediate intake
Individual counselling
Financing available
When it comes to addiction, no two patients are alike. These programs are ideal for individuals seeking more information about their substance use, looking to get back on track after a relapse, transitioning out of an inpatient program, or looking to increase their support.
The two phase intensive outpatient program provides flexibility to fit into your busy life.
Phase 1
Eight weeks of intensive programming with one individual counselling session per week and eight hours of group therapy. 
Group hours take place on weekday evenings.
*Our program and times are flexible to accommodate patients with atypical schedules such as students or parents.
Phase 2
Ten months of aftercare, consisting of one group therapy session per week.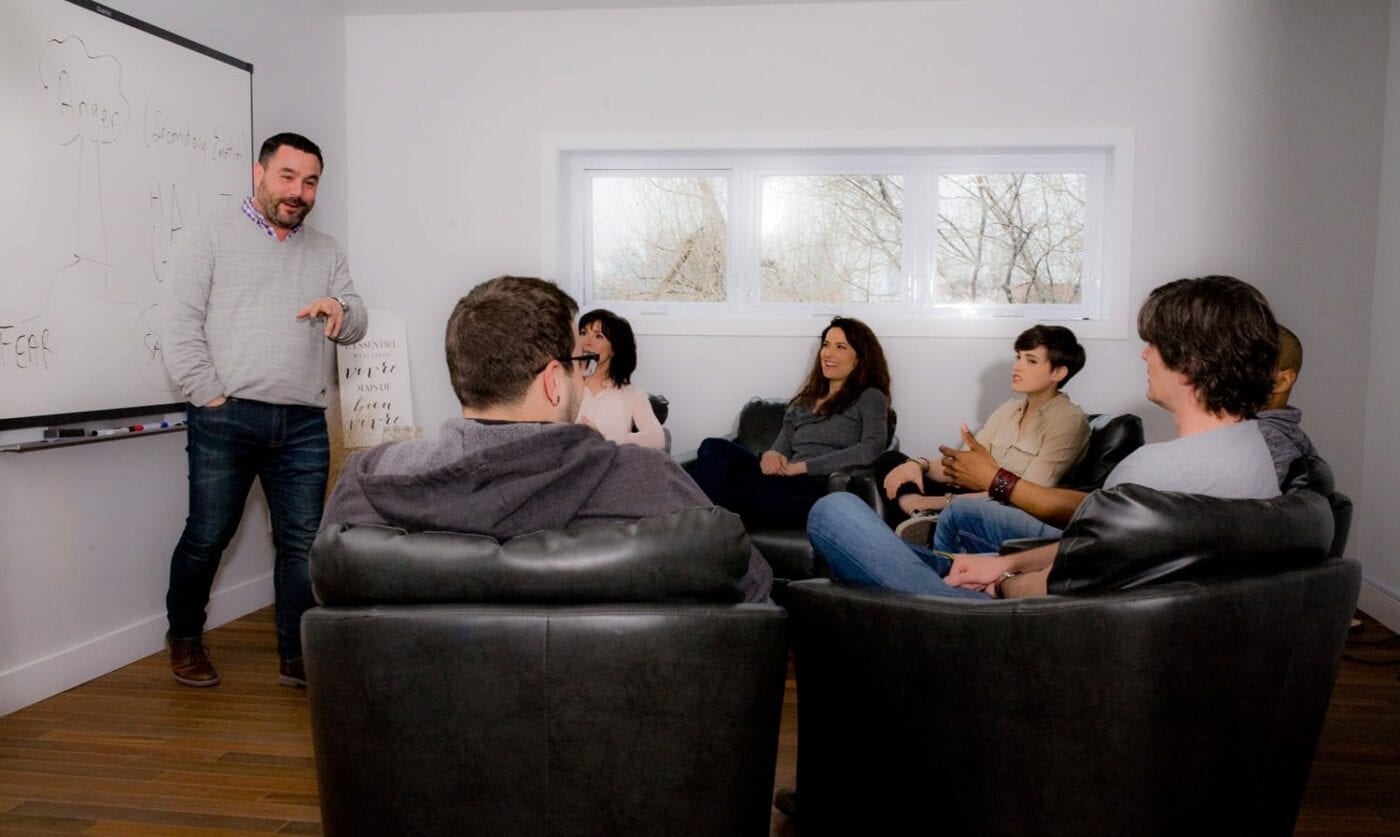 Assessment / Treatment Placement
We are committed to providing tailor-made treatment plans instead of blanket solutions. Our industry standard screening tools allow us to do this by determining the patients' suitability for residential treatment, individual counselling or an outpatient program. This ensures that our patients are placed in the programs that will be the most beneficial to them.
Individual and Family Counselling
Addiction affects the entire family. Recovery should involve them too. Family counselling provides a safe zone for family members to communicate their own needs and emotions. Develop a further understanding of addiction, how it works, and your role in the recovery of your loved one. After all, we are in this together.
Aftercare and Relapse Prevention
Those who participate in an aftercare program have an increased likelihood of maintaining sobriety. Our aftercare programs provide a support network of patients in early recovery. Guided by a qualified clinician, aftercare is a place to work through interpersonal, employment, legal, and stress related problems.
Relapse happens. And it can be damaging for the patient, as well as their families and loved ones. We can prevent a return to addiction through a relapse examination that focuses on modifying the thoughts, feelings, attitudes and behaviours that contribute to the desire to use again.
Financial Assistance

Sandstone Specialty Services
Drug Testing and Monitoring
We are a collection site for legal drug testing and monitoring for court ordered or legal matters. Hair and urine samples are collected in our office and analyzed by our lab under the supervision of our Medical Review Officer. We can test for 30, 60 or 90-day usage and legal documentation is provided.