Trauma & Psychological Injury Program
Discover Nova Scotia's leading inpatient PTSD treatment program
When you begin your PTSD treatment program at the Atlantic Centre for Trauma, you join a community committed to your recovery and leave fear of judgement at the door.
During your stay in Nictaux, Nova Scotia, you'll receive support from medical specialists and fellow military members and first responders who understand what you're going through. Our compassionate and experienced team provides the guidance and care to overcome trauma and give you the PTSD treatment you need.
Because the Atlantic Centre for Trauma is exclusively for military, veterans and first responders, patients benefit from healing in an environment away from a more diverse patient community.
If you also struggle with addiction, our Concurrent Trauma & Addiction Program may be a better fit for you.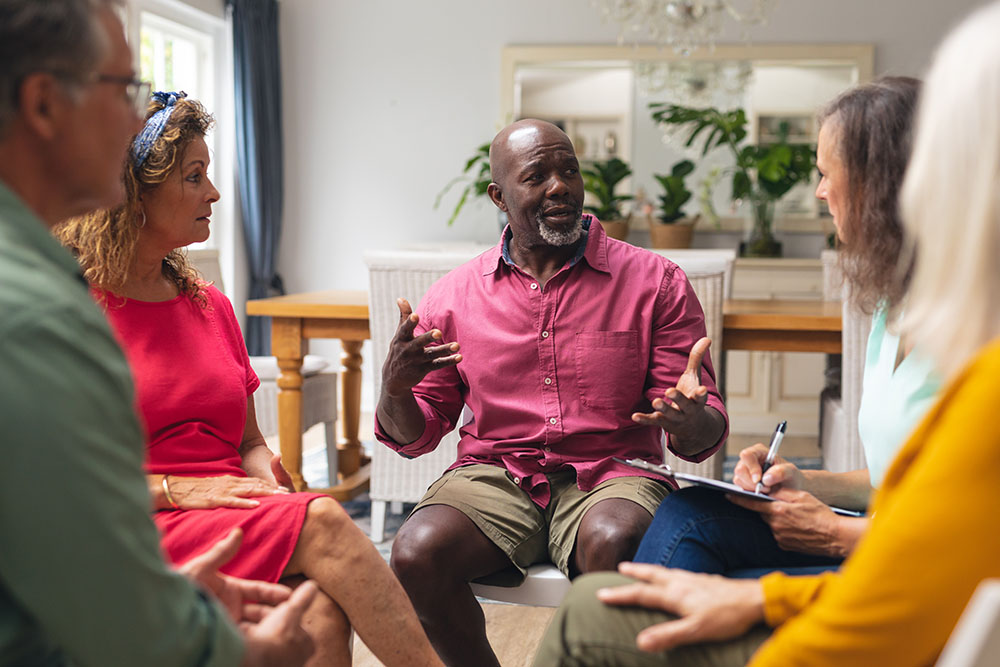 A day at Atlantic Centre for Trauma
Your story is unique, which is why your recovery journey is unique as well. While treatment plans and structure can vary, below is just a sample of what your day might involve in our Trauma and Psychological Injury program for military, veterans, and first responders.