EHN Bellwood Outpatient Programs – Toronto
Due to COVID-19, all outpatient programs are currently running online, visit ehnonline.ca or call 888-767-3711 to inquire about our virtual intensive outpatient programs (IOPs).
Our outpatient services are designed for anyone looking for support, whether they come from an inpatient facility or are seeking treatment for the first time. EHN Bellwood provides addiction assessments, individual and couples counselling, addiction education, group therapy and family programs. Our outpatient programs allow clients to participate in addiction treatment while continuing to maintain their day-to-day lives.
Our experienced staff work with clients and their families to create an environment of safety, trust and honesty. We recognize that every client is an individual. That's why we create tailored treatment plans that allow our clients to progress at their own pace. The journey to recovery is never easy. We are confident that we will navigate it successfully – together.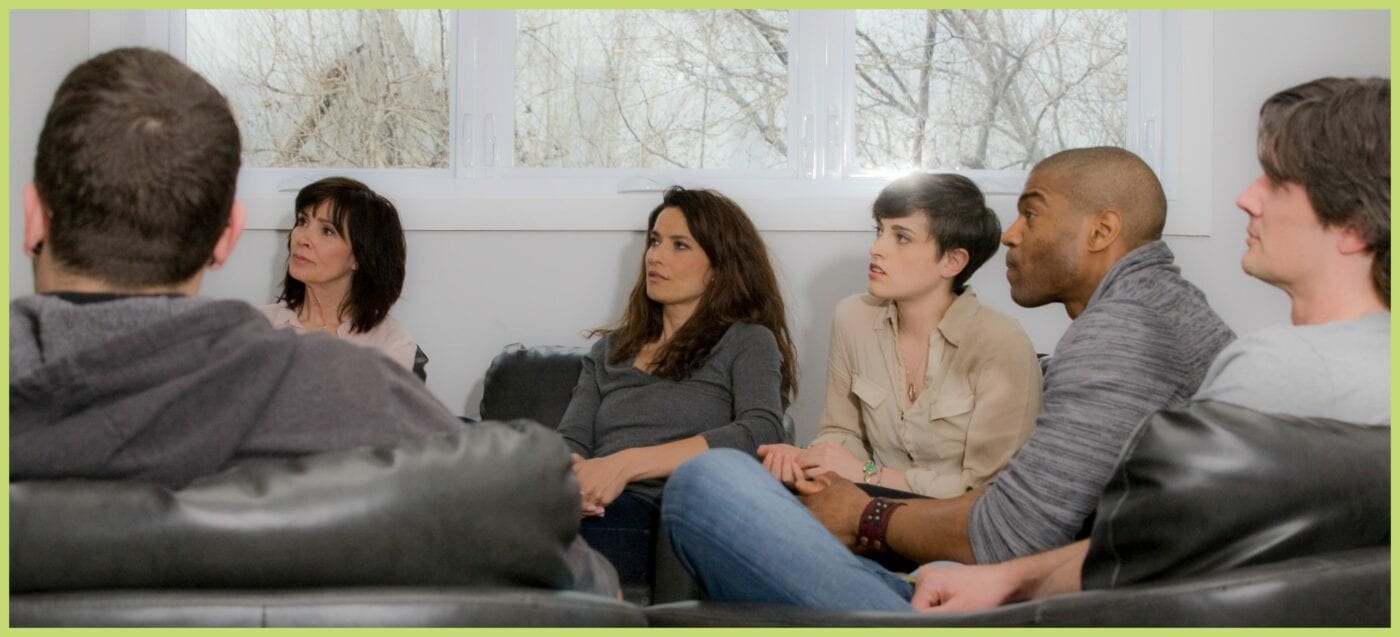 Assessment / Treatment Placement
The first step in addiction treatment is assessment. We work with you to determine the level and intensity of treatment required to find the treatment program that is best for you.
Individual, Couples and Family Counselling
We provide individual counselling in-person or online with a qualified addictions therapist. Whether you need to discuss substance abuse, associated mental health issues or process addictions such as gambling, sexual compulsion or overspending, we can help.
Our support is extended to the entire family. Family and couples counselling provides a safe zone for family members to communicate their own needs and emotions. After all, we are all in this together.
Intensive Outpatient Program (IOP)
At EHN Bellwood, we offer a unique Intensive Outpatient Program (IOP) designed to meet the needs of those who wish to participate in intensive addiction treatment while continuing to maintain their day-to-day lives. Our program incorporates both individual and group therapy sessions and is facilitated by a team of Certified Addiction Therapists, Registered Psychotherapists, and Social Workers. This holistic program utilizes evidence-based practices that are tailored to meet the needs of each individual while promoting the maintenance of an overall health plan.
The IOP is an eight week program that includes four group therapy sessions, two urine analyses and one individual session per week. Topics that are covered in the Psychoeduational sessions include:
Addiction 101: Brain, Body, Recovery and Substances
Emotion Regulation and Dialectical Behaviour Therapy
Preventing Relapse
Supporting Cast
Breaking Through Denial (Cognitive Restructuring)
Self Discovery
Spirituality & Connection
Cognitive Behavioural Therapy
Journey to Wellness & Balance
Feelings 101
Distress Tolerance
Recovery Planning & Goal Setting (Relapse Prevention)
Aftercare
Aftercare is a progressive program that provides structured support, tailored to each client. We provide weekly group therapy sessions that deal with the issues that come up often in the first few years of recovery and focus on relapse prevention. We also provide a 24 hour crisis line should you need to reach out for help.
Family Program
Addiction affects more than the individual. Loved ones often feel anxious, afraid, depressed and overwhelmed. Our family programs and support groups provide a safe and educational place in which your loved ones can learn to best support you, and begin their own healing journey.
We also offer weekly support groups for family members. Facilitated by a counsellor, this group allows loved ones to access support and understanding from others with similar experiences.
Financial Assistance
Medicard Financing Options Available.

EHN Bellwood Outpatient Specialty Services
Intensive Mini Program
For those needing some extra support in their recovery,this refresher is a 2 ½ day intensive program, offering education and support for those in recovery. You'll participate in lectures, addiction education and group therapy, all led by qualified clinicians.
Contact EHN Bellwood Outpatient Clinic at 647-496-8130 for Mini Program dates.
Caduceus Group
Our Caduceus group is a weekly group open to nurses, doctors, dentists, paramedics and other health care professionals. We recognize that health care providers have certain risks in their recovery related to their profession that require specialized support. This group is open to both inpatient and outpatient clients, and if requested, we will provide compliance reports and monitoring to employers and/or governance boards.